Hive 851997 HomeShield – Smart Home Security Starter Pack with hub, White, 620.0 mm*150.0 mm*620.0 mm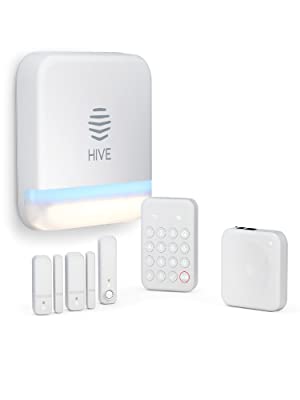 ---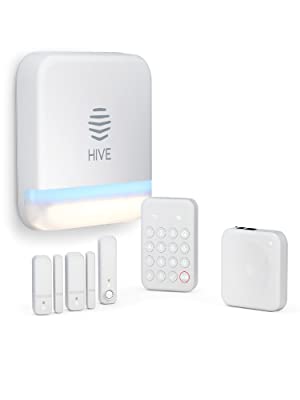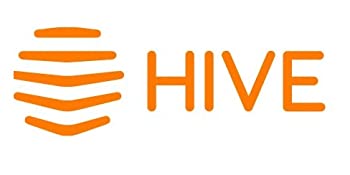 About Us
We're the UK's leading smart home provider and growing all the time. We've created a family of smart products and services that connect your home and make daily living easier.
It means more time enjoying, and less time planning. More time doing, and less time organising. We think that's what life's all about. Let's get living.
Hive HomeShield – Starter Pack (with hub)
Protect your home from your phone with easy control, smart security reports and intelligent alerts for the whole family.
With HomeShield you can control your alarm system from anywhere using your phone, tablet or Apple Watch. Customise the Home, Sleep and Away Modes to help keep your home safe and secure when you're away or asleep. HomeShield notifies you and your trusted contacts by text, automated phone call and app notifications. Invite family and friends to help you manage your HomeShield alerts. You are in control of what they can see and do with Partner, Family or Guest permission levels.
Control of your connected alarm system for your smart devices

Never miss an alert

Take action

Simple dashboard
Home, Away and Sleep modes

Customise each mode so the right parts of your home are protected at the right time.

Guest access

Give your babysitter, cleaner or dogwalker their own unique PIN. So that they can get temporary access to your home for the times they need it without requiring access to the app.

Set your alarm remotely

Set your alarm using your smart phone or Apple Watch anytime, anywhere.
Intelligent alerts

The moment your alarm is triggered you'll get an instant alert. Receive a phonecall, notification or text so you (or friends and family) can take action straight away.

Contact the police through the app

As soon as the alarm is triggered, everyone with access to your Hive HomeShield will receive an alert. The emergency button in the app will quickly connect you straight to the emergency services

Family and friends access

Give family or trusted friends access to your HomeShield. So, if the alarm is triggered they will also receive alerts. And by assigning them individual pins, you'll know the moment someone gets home.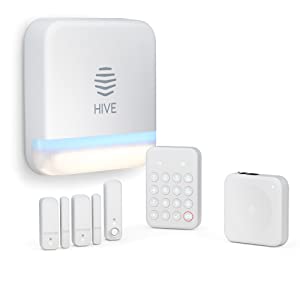 Your Hive Kit
Hive Hub – The Hive Hub connects your Hive devices so you can manage them remotely from the Hive app on your smartphone, tablet or laptop.
Hive Siren – The siren will sound at 110dB, which is about as loud as a police car. It also has a built-in security light, as well as a blue status light, to deter potential intruders.
Hive Keypad – Easily arm and disarm your Hive HomeShield system on the Hive Keypad.
Hive Window / Door Sensors – If your HomeShield is in Away or Sleep mode, use your sensor to trigger the alarm when a door or window is opened.
Hive Motion Sensor – If your HomeShield is in Away or Sleep mode, use your sensor to trigger the alarm when it detects motion.
| | |
| --- | --- |
| Weight: | 2.78 kg |
| Dimensions: | 15 x 62 x 62 cm; 2.78 Kilograms |
| Model: | 851997 |
| Part: | 851997 |
| Colour: | White |
| Pack Quantity: | 1 |
| Batteries Required: | No |
| Manufacture: | Hive |
| Colour: | White |
| Quantity: | 1 |