Ideal Standard BC292AA Ceralook Ceralook Basin Mixer with Low Spout Swivel Chrome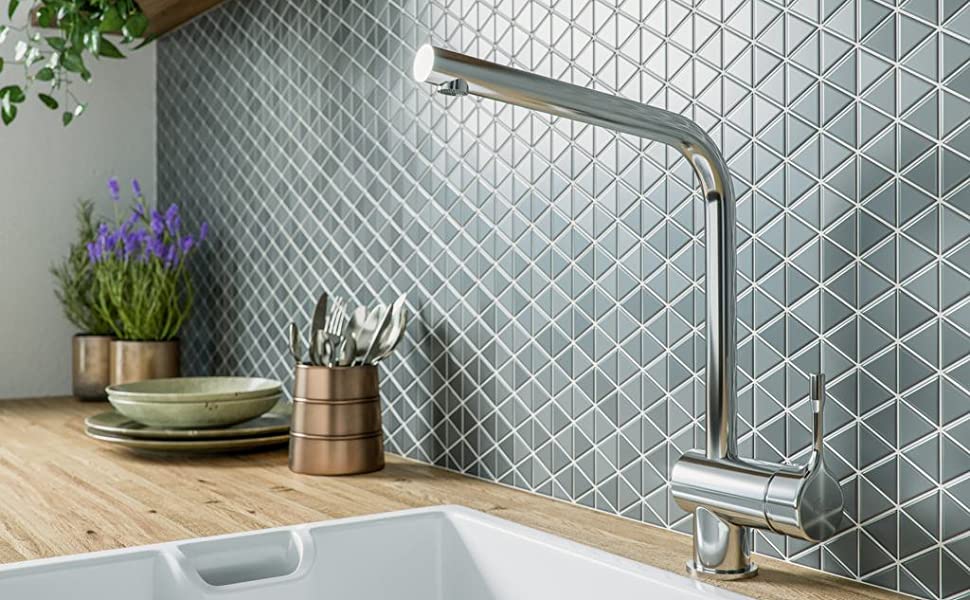 ---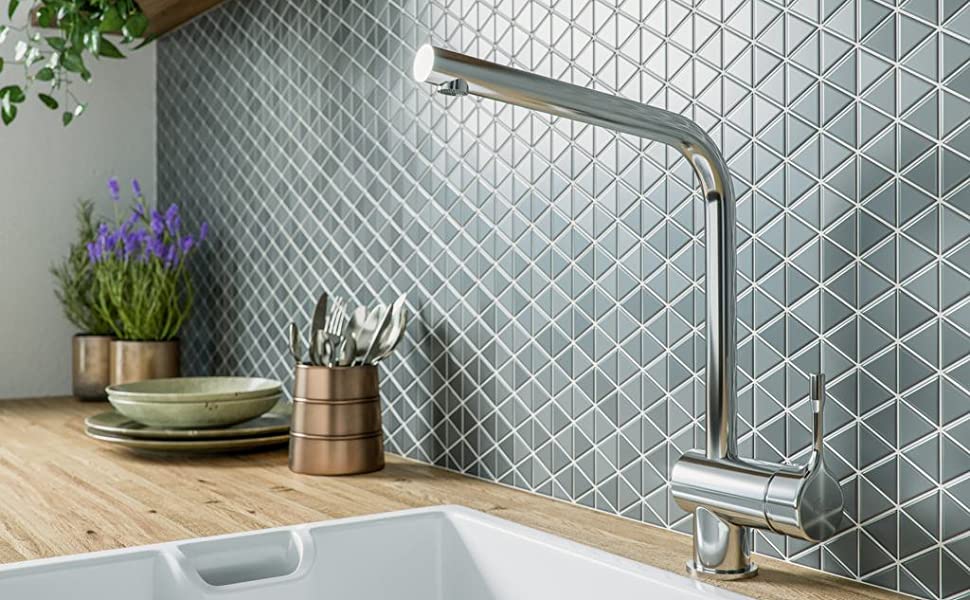 Ideal Standard in your kitchen
In the last century we have developed, innovated and realized the taps. Today, strong in this tradition, we apply our skills and passion for design in everything we create, reflecting it in our kitchen collections.
The kitchen is a "live" environment, and the heart of today's houses. It is the place where families gather, cook, eat, spend time together. For this reason the products must be beautiful, simple to use and durable, they must combine smart design and functions to make the kitchen a more pleasant and cozy environment.
Ideal Standard – Ceralook
Ceralook offers a combination of elegance and functionality.
The design is inspired by subtle shapes and features an elegant lever. The range includes products with pull-out shower, which allows you to increase the radius of the tap with various jet modes to simplify cleaning.
Combining effective functionality and stylish design
Ceralook includes our latest technologies, including BlueStart, Sisetma EKO and the FirmaFlow cartridge, exceeding industry standards in terms of longevity and performance.
The height of the mouth creates an ideal comfort zone and maximum flexibility in the kitchen, with greater freedom of movement and more free spaces.
Ceralook is a range of taps with a series of models suitable for any need:
Low mouth LBocca High mouth
Quality

Designed in Germany and made in the EU, our products meet the highest standards. They are tested to withstand the test of time and comply with the highest European standards.

EKO Cartridge

State-of-the-art function in reducing water waste and energy consumption, the EKO cartridge reduces water consumption by up to 50%.

By opening the mixer to the resistance point (the tap is equipped with mechanical stop), you can set the release of up to 5 litres of water per minute, compared to the 9 litres emitted when the mixer is fully open. The water is mixed with air to ensure a constant flow. The EKO system allows always excellent performance and pressure levels with water savings, energy and economical.

Bluestart

Our products reduce the impact on the environment with the energy savings of BlueStart technology.

This technology releases unheated water when the tap is centrally located, providing only cold water without activating the boiler. To have hot water, simply turn the lever to the left, along a 90° angle.

With this technology, water is heated only when necessary, reducing waste and reducing costs.

Easy fix

The Easy Fix system allows for a simplified and faster installation, allowing the mixer to be centered on the ceramic in one place.
| | |
| --- | --- |
| Weight: | 1.06 kg |
| Dimensions: | 35 x 28.5 x 7.2 cm; 1.06 Kilograms |
| Model: | BC292AA |
| Colour: | Chrome |
| Manufacture: | Ideal Standard |
| Colour: | Chrome |