WOL WORLD OF LUBRICANT MOTUL DIESEL SYSTEM CLEAN AUTO 300ML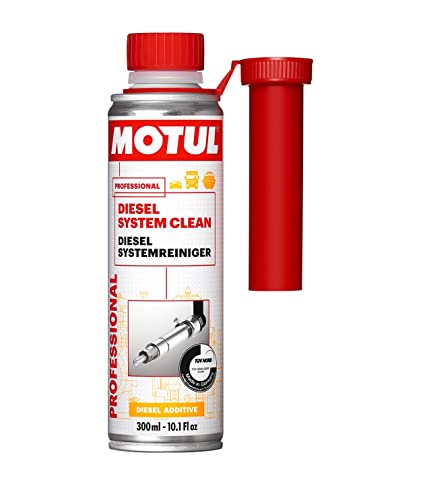 WOL WORLD OF LUBRICANT MOTUL DIESEL SYSTEM CLEAN AUTO 300ML PRO DIESEL ADDITIVE 108117
---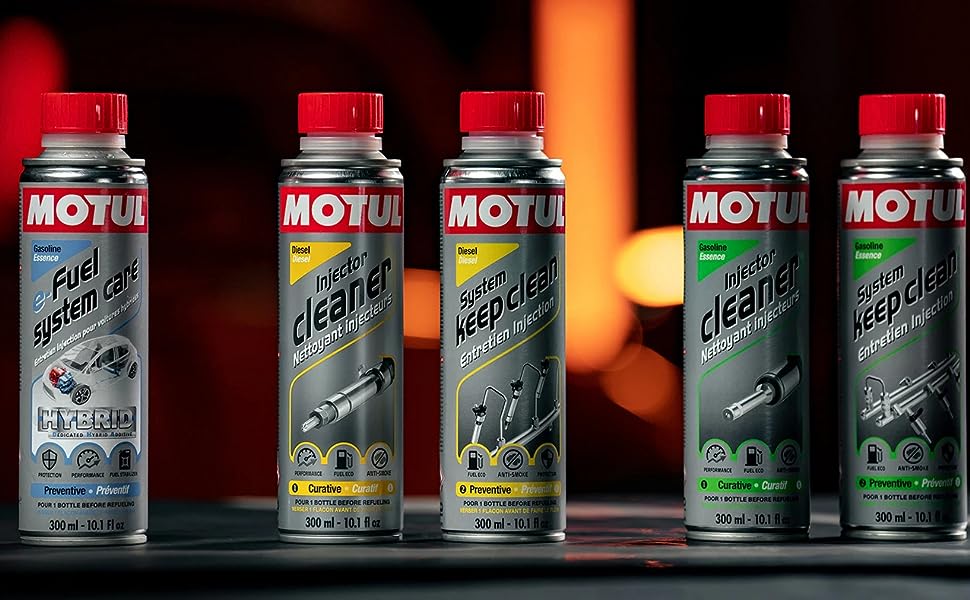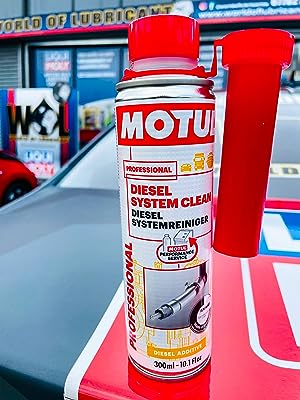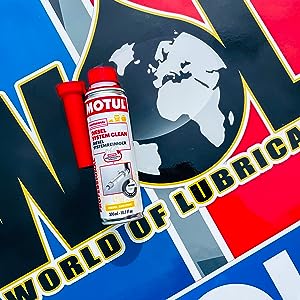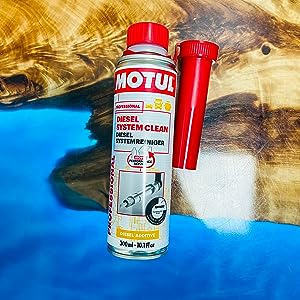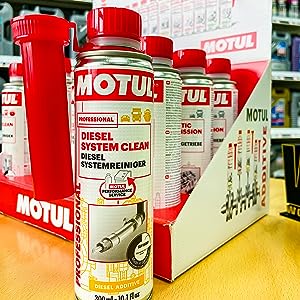 WHERE AND HOW TO USE MOTUL DIESEL SYSTEM CLEAN 108117
AREAS OF APPLICATION:
MOTUL DIESEL SYSTEM CLEAN is a cleaner additive used in all types of Diesel injection systems, with indirect or direct injection. It is suitable for engines using Diesel Particulate Filters (DPF).
APPLICATION:
Pour one whole can of MOTUL DIESEL SYSTEM CLEAN into the Diesel tank before refueling, the fuel system will be then completely cleaned, from the tank to the injector and the combustion chamber. A can is sufficient for tanks up to 60 liters. Do not exceed the recommended proportion. If necessary, proceed to 2 successive treatments. To maintain the benefits of cleaning, use MOTUL DIESEL SYSTEM CLEAN regularly.
| | |
| --- | --- |
| Brand: | WOL WORLD OF LUBRICANT |
| Model: | 108117 |
| Manufacture: | WOL-Motul |