2 Pack ENEL15 Battery with LCD Charger – Built-in USB Cable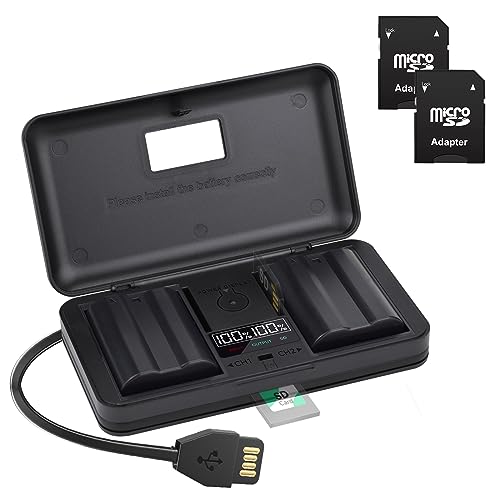 2 Pack ENEL15 Battery with LCD Charger – Built-in USB Cable Charger with Type C Port for Nikon EN-EL15a Z7II Z7 Z6II Z6 D850 D750 D610 D600 D500 D7500 D7200 D7100 D7000 D810A D810 D800E D800 Battery
---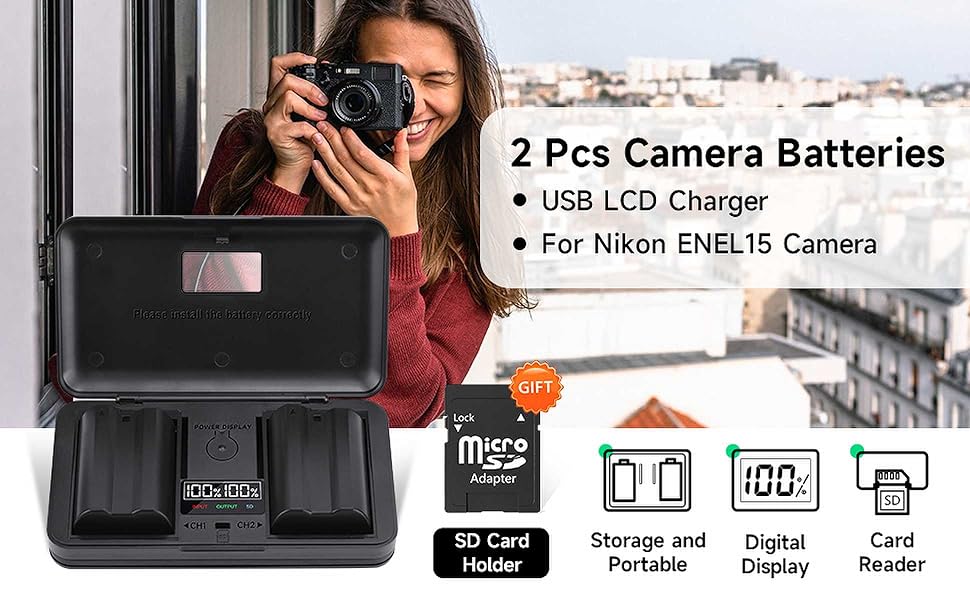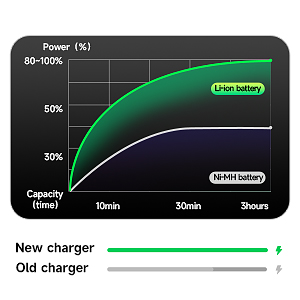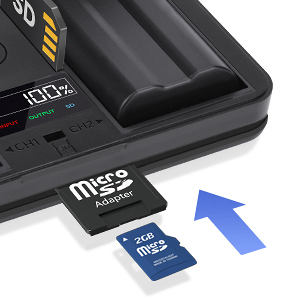 Upgrade — Card reading function
There are two SD card slots inside the en el15A charger, which are convenient to store and not easy to lose.

The SD card reads information at a speed of 25 MB/s.

The charger for Nikon D800 comes with a USB cable. There is no need to purchase an additional USB cable, which is convenient for charging the Nikon D810 battery.

The charger is small and exquisite, easy to carry and does not take up much space.

When on the go, the Nikon D7000 charger can also be used as a power bank to charge mobile phones and computers.