Einhell GE-CM 18/30 Li Power X-Change Cordless Lawn Mower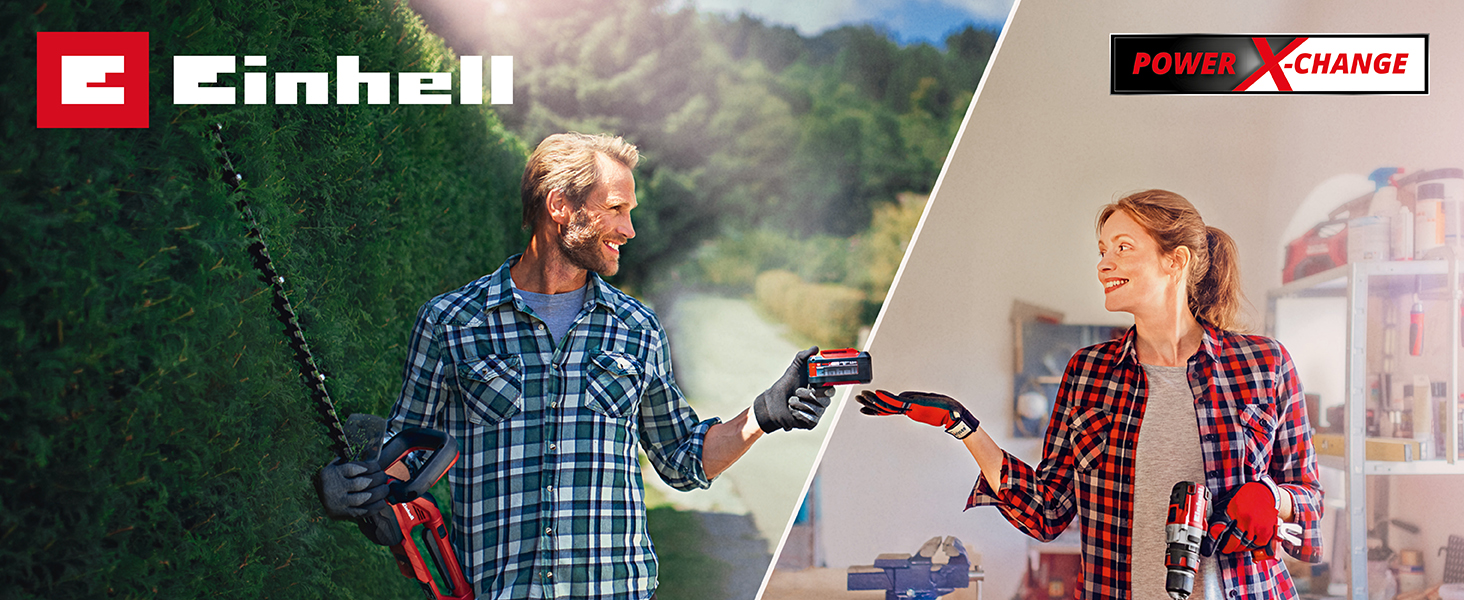 ---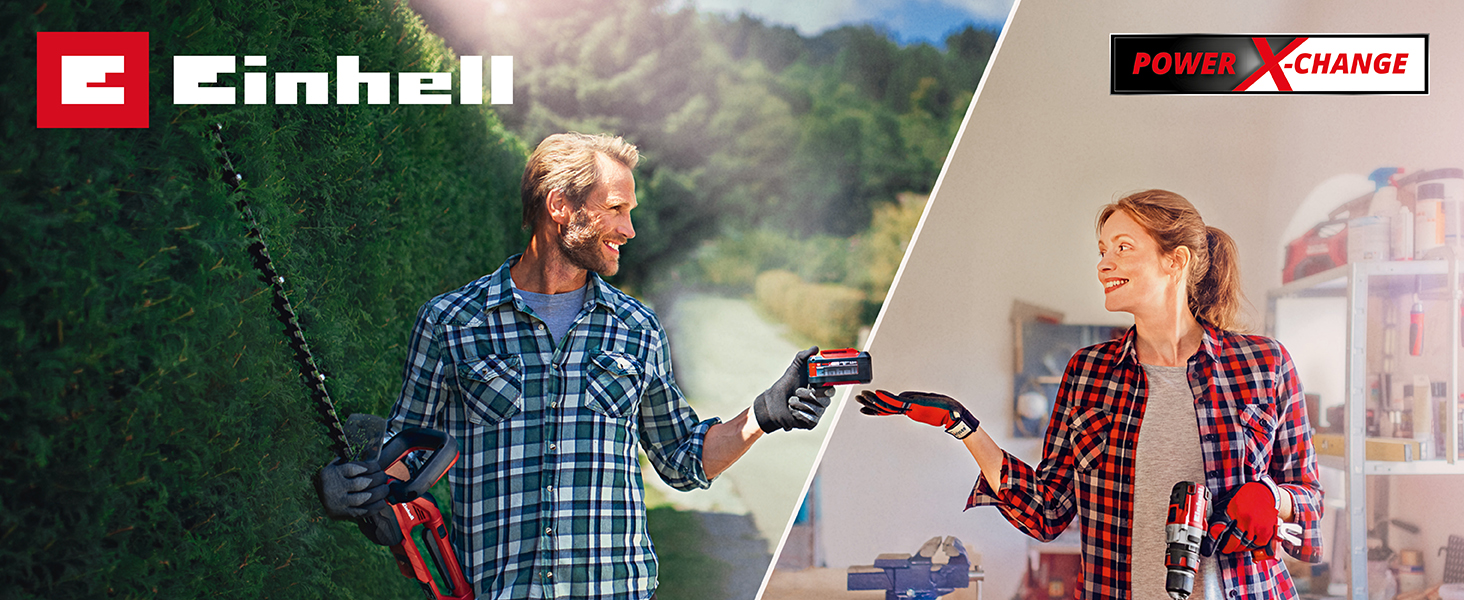 One battery system for all Power X-Change devices
With the Power X-Change battery system from Einhell, you can run all of the compatible equipment with the same battery. Whether for a power tool or gardening equipment – one battery is all it takes.
Active battery management system for best quality
Our top of the range Lithium-Ion cells don't just deliver maximum power, thanks to the automatic ABS-battery monitoring they are also durable and sturdy.
High-performance, dynamic & independent!
The Einhell City mower: The perfect assistant for small city and front gardens
With the Einhell cordless lawn mower GE-CM 18/30 Li your home's lawn can be quickly spruced up – powerfully, independently and cable-free. Also known as our City mower, it is particularly well suited for smaller lawns of up to 150 m2. The mower has a cutting width of 30 cm. The grass catcher provides a capacity of 25 litres.
Efficient, powerful, and long-lasting!
Innovative Einhell brushless motor technology
The cordless lawn mower is powered by a brushless electric motor: Brushless electric motors are much more efficient & powerful than conventional electric motors. This maximises the working time with one battery charge and provides the necessary power for demanding tasks. Unlike brush motors, the life cycle of brushless motors is much longer. What's more, no maintenance whatsoever is required with BL motors.
Simple transport
The cordless lawn mower can be stored in a space-saving way using the foldable guide bar and easily transported with the integrated carrying handle.
High-quality plastic casing
The casing is made from impact-resistant plastic. Combined with the low weight, the large wheels are particularly gentle on the lawn.
Individual height adjustment
The 3-stage axial cutting height adjustment from 30 mm to 70 mm offers individual setting options for the perfect lawn cut.
A huge range of accessories
A 3.0 Ah Power X-Change battery and a system charger are included in the delivery, so you can get to work straight away!
Products in comparison
3x|30-70 mm|axial

Cutting height

5x|25-65 mm|central

30 cm

Cutting width

33 cm

25 L

Catch basin volume

30 L

14 cm

Wheel diameter front

15 cm

14 cm

Wheel diameter rear

18 cm

up to 150 m²

lawn area

up to 200 m²

mulching function
3x|30-70 mm|axial

Cutting height

6x|30-65 mm|central

30 cm

Cutting width

47 cm

25 L

Catch basin volume

75 L

14 cm

Wheel diameter front

20 cm

14 cm

Wheel diameter rear

28 cm

up to 150 m²

lawn area

up to approx. 700 m²

mulching function
3x|30-70 mm|axial

Cutting height

5x|25-65 mm|central

30 cm

Cutting width

33.5 cm

25 L

Catch basin volume

30 L

14 cm

Wheel diameter front

15 cm

14 cm

Wheel diameter rear

18 cm

up to 150 m²

lawn area

up to 300 m²

mulching function
3x|30-70 mm|axial

Cutting height

6x|25-75 mm|central

30 cm

Cutting width

37 cm

25 L

Catch basin volume

45 L

14 cm

Wheel diameter front

15 cm

14 cm

Wheel diameter rear

22 cm

up to 150 m²

lawn area

up to 400 m²

mulching function

| | |
| --- | --- |
| Weight: | 9.32 kg |
| Dimensions: | 60.5 x 39.5 x 37.5 cm; 9.32 Kilograms |
| Model: | 3413155 |
| Colour: | Red / Black |
| Manufacture: | Einhell |
| Colour: | Red / Black |