Einhell 3430330 Electric Shredder GC-KS 2540 (2 Reversible Blades Made of Special Steel, Large Funnel Opening, Motor Circuit Breaker, Shredder Debris Bag, Transport Handle), 94.0 cm*41.3 cm*33.0 cm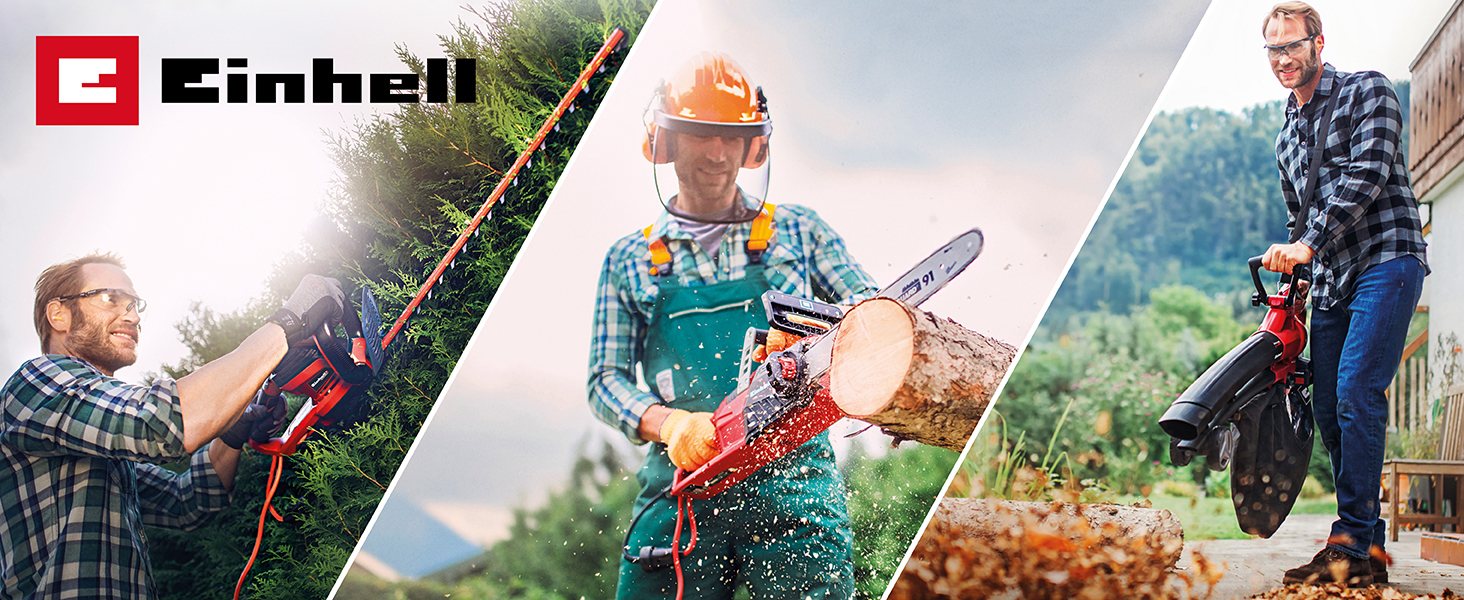 ---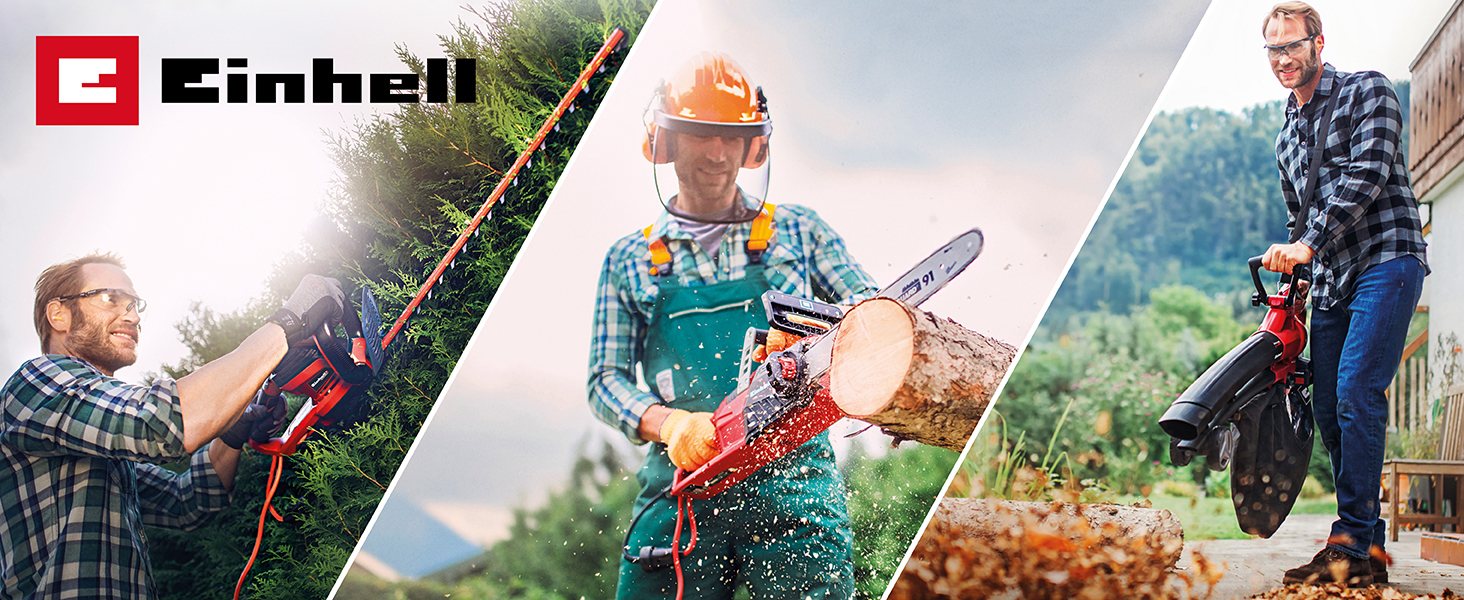 Products in comparison
220-240 V | 50 Hz

Mains supply

230-240 V | 50 Hz

Max. 2500 W

Power

Max. 2400 W

3800 min^-1

Idle speed

4500 min^-1

40 mm

Max. branch diameter

40 mm

106 dB

Sound power level

112 dB
220-240 V | 50 Hz

Mains supply

230 V | 50 Hz

Max. 2500 W

Power

Max. 2500 W

3800 min^-1

Idle speed

40 min^-1

40 mm

Max. branch diameter

40 mm

106 dB

Sound power level

93 dB

Electric pole-mounted pruner GE-EC 720 T

The GE-EC 720 T electric pole-mounted pruner is an efficient tool for the quick and effortless pruning of high branches from ground level.

Petrol chainsaw GC-PC 1235 I

The GC-PC 1235 I petrol chainsaw from Einhell combines the high performance of an Einhell petrol chainsaw with the sharpness of an OREGON quality product.

Petrol hedge trimmer GE-PH 2555 A

The GE-PH 2555 A petrol hedge trimmer is an extremely powerful, robust and indispensable helper for the trimming of hedges, shrubs and bushes.

Electric blower GC-EL 2500 E

The GC-EL 2500 E electric blower vac is a powerful tool and reliable helper for gardeners who want to clean up their grounds and gardens.

Petrol lawn mower GC-PM 46 S

The GC-PM 46 S petrol lawn mower is a robust, efficient and reliable helper for the mowing of large lawns.

Petrol scythe GC-BC 25 AS

The GC-BC 25 AS petrol scythe is a powerful tool with which you can effortlessly gain control of thick growth in even hard-to-reach areas of the garden.
| | |
| --- | --- |
| Weight: | 9.8 kg |
| Dimensions: | 41.3 x 33 x 94 cm; 9.8 Kilograms |
| Model: | 3430330 |
| Part: | 3430330 |
| Pack Quantity: | 1 |
| Batteries Required: | No |
| Manufacture: | Einhell |
| Quantity: | 1 |