Haier HWD80-B14979S Freestanding Washer Dryer, Direct Motion and LED Display, 1400RPM, 8kg/5kg load, Graphite, Decibel rating: 73, EU Acoustic Class: C [Energy Class A]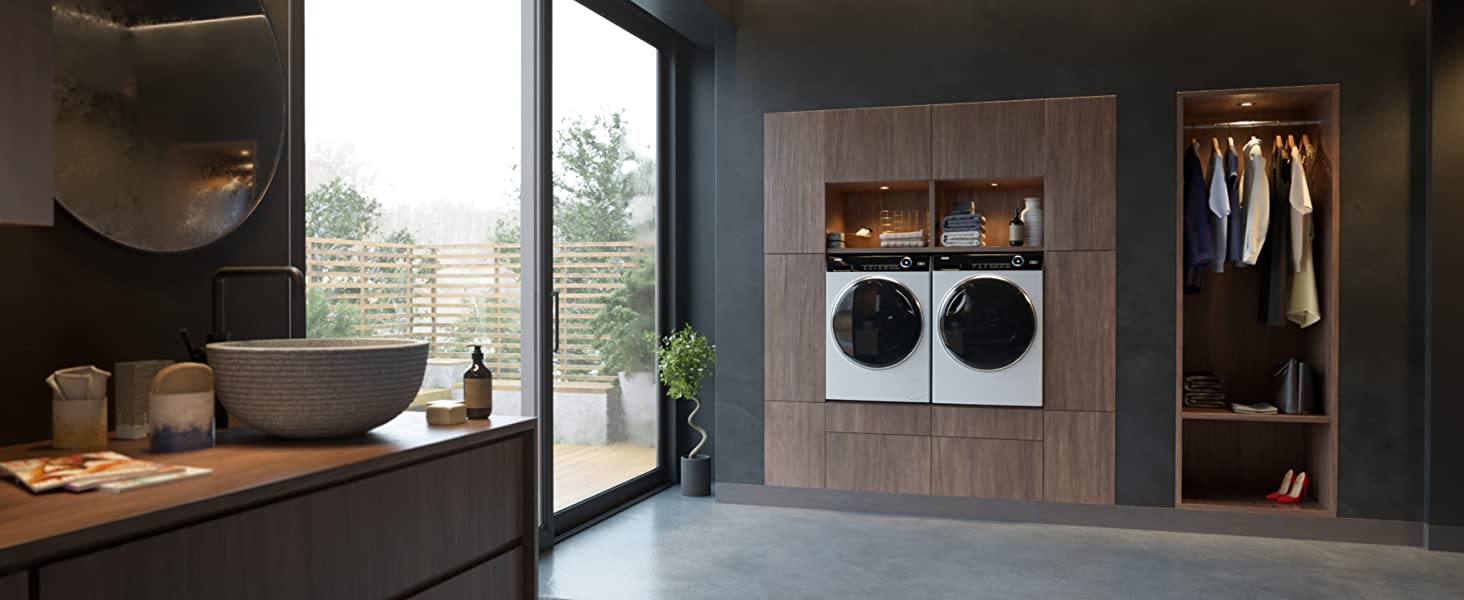 ---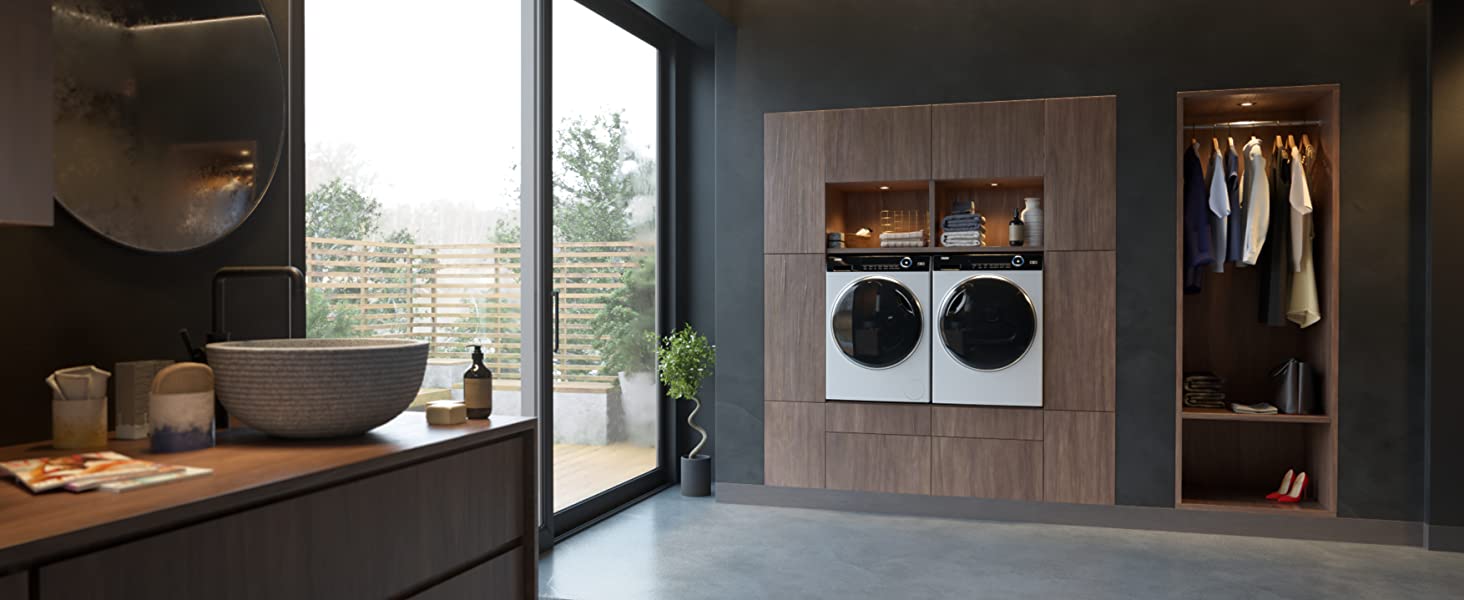 Haier
I-Pro Series 7
The state-of-the-art I-Pro Series 7 from Haier combines the latest washing technology with exceptional design aesthetics. Boasting an XL drum at 525mm in diameter, the I-Pro Series 7 is available in 8kg to 12kg capacity, across washing machines and washer dryers.
About Haier
At Haier, we strive to deliver premium products that use the latest technology to respond to the constantly changing needs of the modern home. Our consumers demand stylish products that deliver an impeccable, efficient performance every time. It is our mission to exceed their expectations.
In little over 35 years, Haier has become the leading white goods manufacturer in the world with over 10% of the market share. The company now boasts globally recognized brands as part of its portfolio, including Hoover, Fisher & Paykel and GE Appliances. The Haier Group family of brands now covers the entire domestic appliances market, from ultrahigh premium to more affordable range.
HWD80-B14979S
I- Pro Series 7
Simple. Efficient. Durable.

Haier's Direct Motors will last a lifetime




Haier's Direct Motion Motors have been designed and built to last. Operating without a belt, the motor is directly attached to the drum, vastly reducing noise and vibration, increasing durability while also reducing energy and water consumption. It's thanks to this high quality engineering that Haier offers a lifetime on all Direct Motion Motors.

I-Refresh

Professional clothes care at home




The I-Refresh function cleans your clothes in a highly effective and innovative manner, using micro vapour technology to remove odours and reduce wrinkles without any water contact and detergent.

ABT

A cleaner machine means cleaner laundry




An exclusive Haier material that protects the most sensitive areas of your washer-dryer. ABT protects against mould and bacteria forming in vulnerable areas such as in the detergent drawer and porthole gasket for a more hygienic laundry cycle.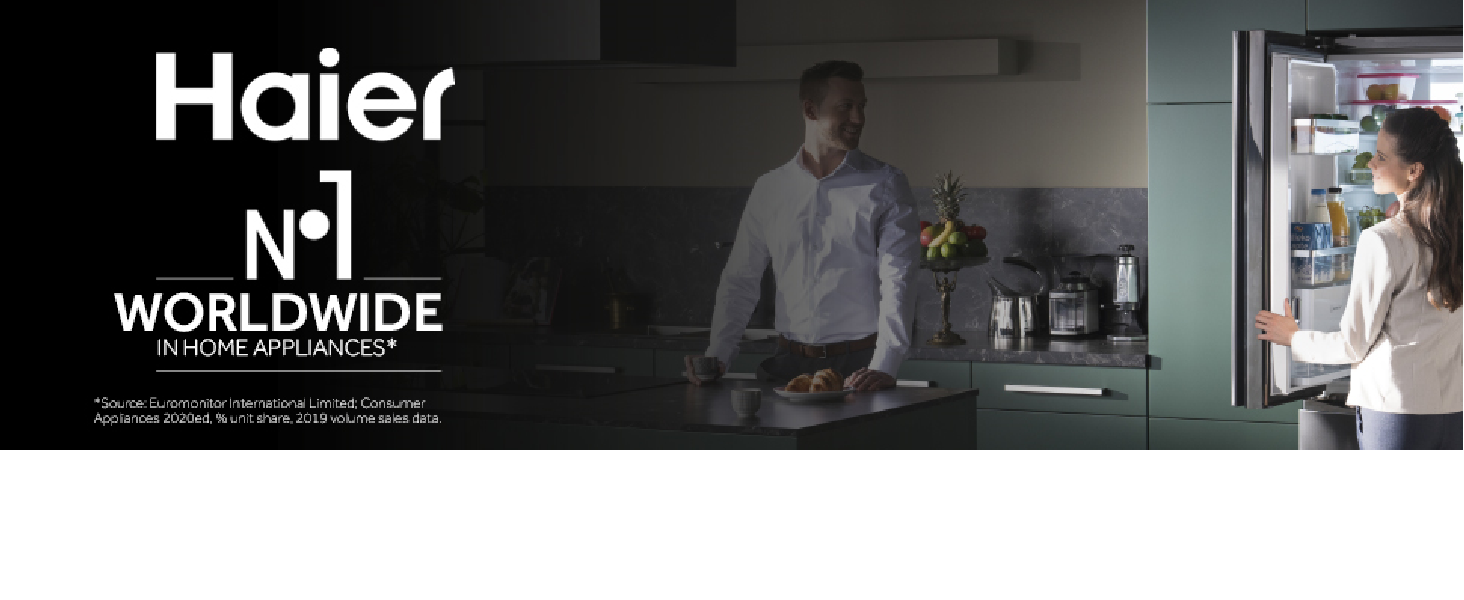 | | |
| --- | --- |
| Weight: | 75 kg |
| Dimensions: | 46 x 59.5 x 85 cm; 75 Kilograms |
| Brand: | Haier |
| Part: | HWD80-B14979S |
| Colour: | 8/5kg Graphite |
| Batteries Required: | No |
| Batteries Included: | No |
| Colour: | 8/5kg Graphite |
| Dimensions: | 46 x 59.5 x 85 cm; 75 Kilograms |