ELEGOO Saturn MSLA 3D Printers UV Photocuring LCD Resin 3D Printer with 4K Monochrome LCD, Matrix UV LED Light Source, Off-Line, and WLAN Print,192x120x200mm / 7.55×4.72×7.87 inches Printing Size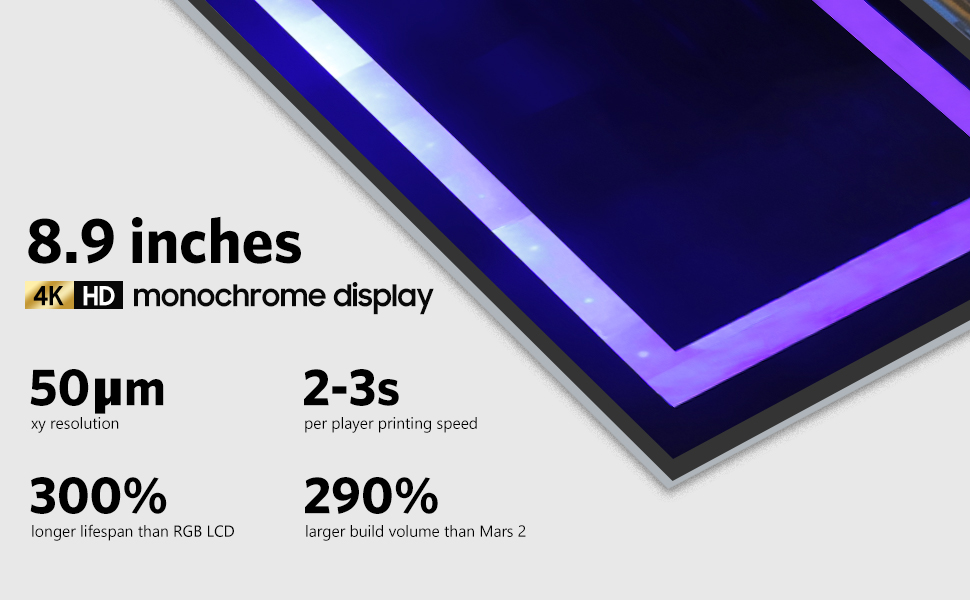 ---
ELEGOO Saturn Resin 3D Printer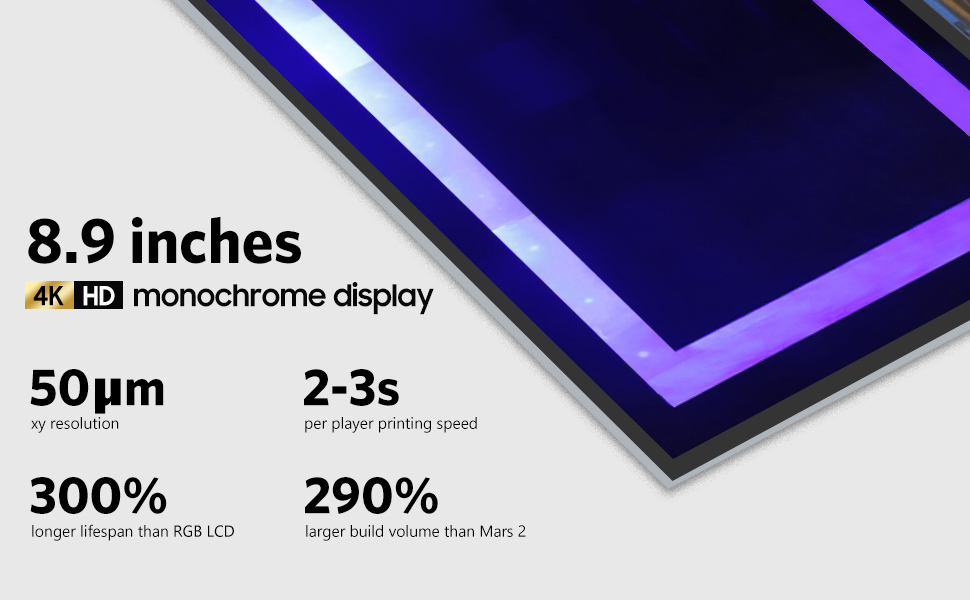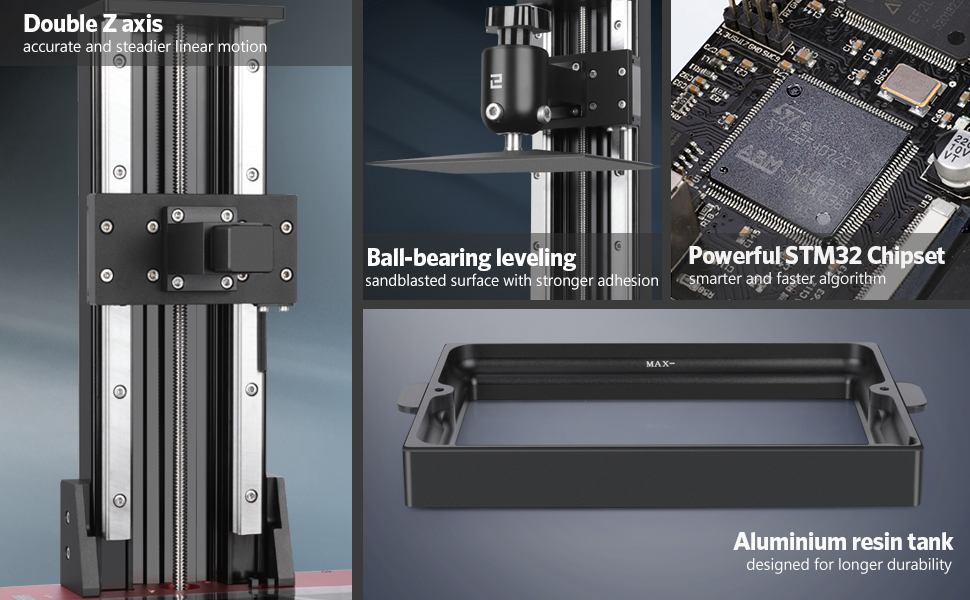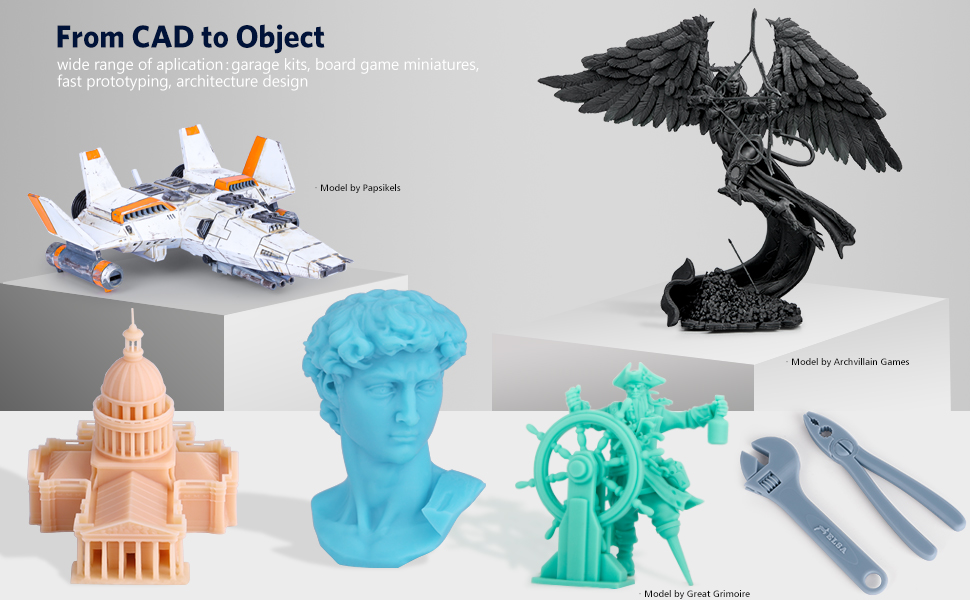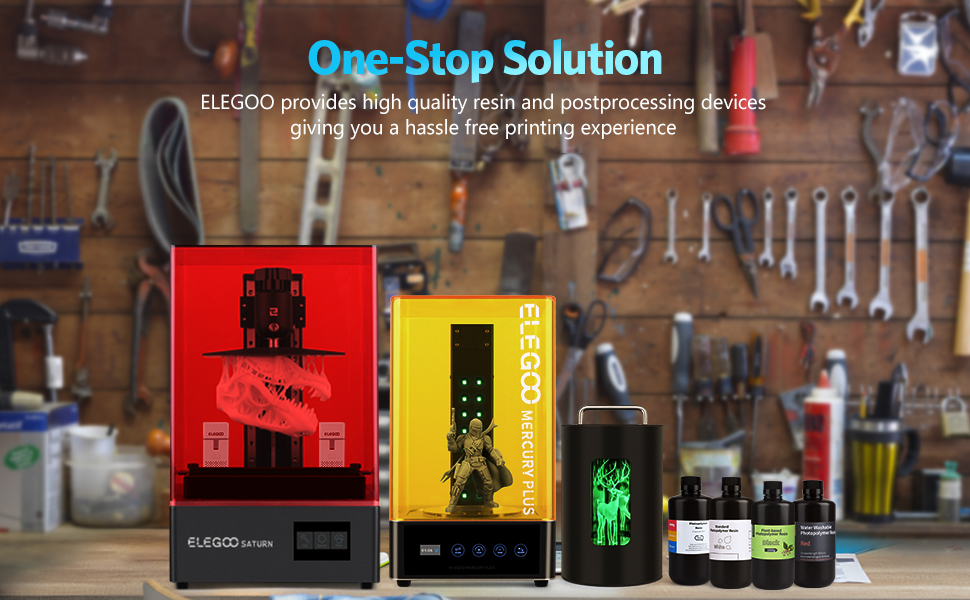 One-Stop Solution to Resin 3D Printing
ELEGOO is one of the leading resin 3D printer brand on the market and has gained loads of supports from our customers across the global.

When dealing with resin 3D printing, the essential printing material you cant skip is photo-polymer resin. ELEGOO works hard on the resin research and development to make sure a

consistent output

when you 3D printing on ELEGOO Saturn 3D printers.
Post-processing is needed for resin 3D printing, which would involve model washing and re-curing. ELEGOO Mercury series products are here to help.

No more messy cleaning or fussy bathing

for your 3D prints, using Mercury Plus to have them washed clean and tight within minutes. Then cure them with the same 405nm wavelength UV light and you will see another piece of art come out.
To have

a refreshing printing environment

, we highly recommend to use ELEGOO Mini Air Purifiers and put them in the cover during 3D printing, which will absorb almost all the pungent fumes and odor from the resin.
———All the products mentioned above could be purchased through below charts———–
Our Commitment :If you have any questions or are not satisfied or need an use guide, please feel free to let us know,ELEGOO Official Service team will answer your questions within 24 hours. please send us via email or click "Ask the ELEGOO"
Your satisfaction is our goal!
The only limitation is your imagination. Print now and go with ELEGOO.
More to explore
Official ELEGOO Support

✓

✓

✓

✓

✓

✓

Cleaning Method

Wash and Curing Resin Model

Resin Model Material

Resin Model Material

Resin Model Material

Resin Model Material

Air Purifier

Cleaning Method

Alcohol

Alcohol

Alcohol

Water washable

Odour

Low

Commonly

Commonly

Commonly

Material

Plant Extracts

Chemical raw materials

Chemical raw materials

Chemical raw materials

Green and Environment

Easy to Degrade

Degradable

Degradable

Degradable
| | |
| --- | --- |
| Dimensions: | 37 x 34 x 62 cm; 9.98 Kilograms |
| Manufacture: | ELEGOO |
| Dimensions: | 37 x 34 x 62 cm; 9.98 Kilograms |
| Origin: | China |
| Reference: | UK-UNI-3D-093 |