ASUS Prime Z690-P D4 Intel Z690 LGA 1700 ATX Motherboard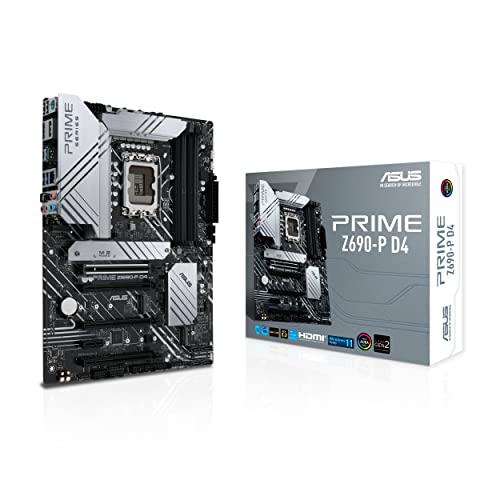 ASUS Prime Z690-P D4 Intel Z690 LGA 1700 ATX Motherboard PCIe 5.0, Three M.2 Slots, 14+1 DrMOS, DDR4, 2.5 GB LAN, HDMI, DP, USB 3.2 Gen 2×2 Type-C, Front USB 3.2 Gen 1 Type-C, Thunderbolt 4 heade
---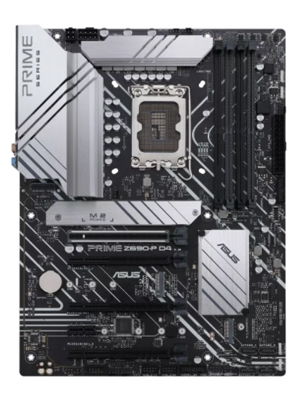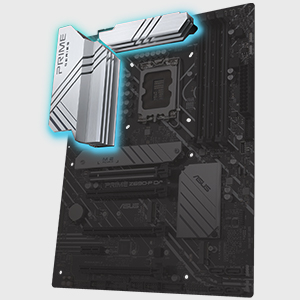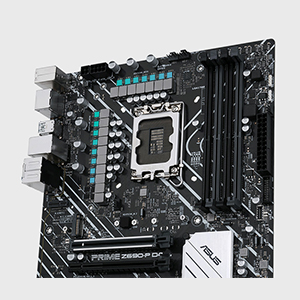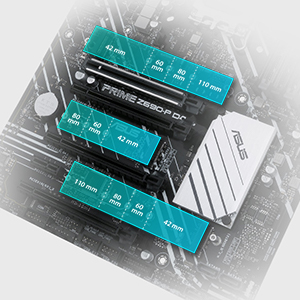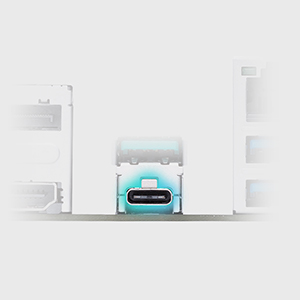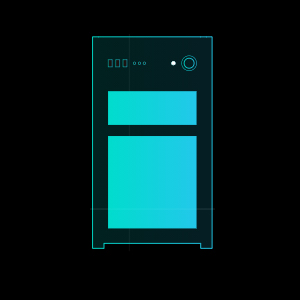 USB 3.2 Gen 2×2 Type-C
Numerous USB ports support high-end rigs loaded with peripherals, including both front and rear USB Type-C connectors with fast USB 3.2 Gen 2×2 for transmission speeds of up to 20 Gbps.
Thunderbolt 4 Support
Prime Z690-P features Thunderbolt 4 support via an on-board header. With the latest Intel-certified ASUS ThunderboltEX 4 add-on card, it can enable bi-directional speeds of up to 40 Gbps on a single cable. Additionally, this card has a daisy-chain function for multi-screen connection and supports up to an 8K resolution display. It can also provide up to 100 watts of power to fast-charge devices.
Q-LED Core
The Q-LED Core display produces light patterns by power LED during the Power-On Self-Test (POST) that can help users troubleshoot potential issues.
No DRAM Detected– Fast blinking 4 Hz (0.25s)
No VGA Detected– Slow blinking 1/2 Hz (2s)
No Boot Device Detected– Very slow blinking 1/8 Hz (8s)
Installation Completed– Solid light
CPU

LGA1700

LGA1700

LGA1700

LGA1700

LGA1700

LGA1700

CPU power

14+1 (50A)

14+1 (50A)

14+1 (50A)

14+1 (50A)

16+1 (60A)

10+1 (50A)

Memory

DDR4 4 x DIMM, Max. 128GB

DDR4 4 x DIMM, Max. 128GB

DDR4 4 x DIMM, Max. 128GB

DDR4 4 x DIMM, Max. 128GB

DDR4 4 x DIMM, Max. 128GB

DDR4 4 x DIMM, Max. 128GB

Graphic output

DP1.4/HDMI2.1

DP1.4/HDMI2.1

DP1.4/HDMI2.1

DP1.4/HDMI2.1

DP1.4/HDMI2.1

DP1.4/HDMI2.1

Expansion slots

1 x PCIe 5.0 x16 (@x16) 1 x PCIe 4.0 x16 (max. @x4) 2 x PCIe 3.0 x16(max. @x4)

1 x PCIe 5.0 x16 (@x16) 1 x PCIe 4.0 x16 (max. @x4) 2 x PCIe 3.0 x16(max. @x4)

1 x PCIe 5.0 x16 (@x16) 1 x PCIe 4.0 x16 (max. @x4) 2 x PCIe 3.0 x16(max. @x4)

1 x PCIe 5.0 x16 (@x16) 1 x PCIe 4.0 x16 (max. @x4) 2 x PCIe 3.0 x16(max. @x4)

1 x PCIe 5.0 x16 (@x16) 1 x PCIe 3.0 x16(max. @x4)

1 x PCIe 5.0 x16 (@x16) 1 x PCIe 4.0 x16 (max. @x4)

SATA 6Gb/s

4

4

4

4

4

4

M.2

1 x 22110 (PCIe 4.0 x4) 1 x 22110 (PCIe 4.0 x4 & SATA) 1 x 2280 (PCIe 4.0 x4)

1 x 22110 (PCIe 4.0 x4) 1 x 22110 (PCIe 4.0 x4 & SATA) 1 x 2280 (PCIe 4.0 x4)

1 x 22110 (PCIe 4.0 x4) 1 x 22110 (PCIe 4.0 x4 & SATA) 1 x 2280 (PCIe 4.0 x4)

1 x 22110 (PCIe 4.0 x4) 1 x 22110 (PCIe 4.0 x4 & SATA) 1 x 2280 (PCIe 4.0 x4)

2 x 22110 (PCIe 4.0 x4) 1 x 2280 (PCIe 4.0 x4 & SATA) 1 x 2280 (PCIe 4.0 x4)

1 x 2280 (PCIe 4.0 x4) 1 x 2280 (PCIe 4.0 x4 & SATA) 1 x 2280 (PCIe 4.0 x4)

USB

1 x USB 3.2 Gen 1; 1 xUSB 3.2 Gen 2×2 ([email protected]); 1 x USB 3.2 Gen 2 ([email protected], [email protected]); 7 x USB 3.2 Gen 1 ([email protected], [email protected], ,[email protected])
1 x USB 3.2 Gen 1; 1 xUSB 3.2 Gen 2×2 ([email protected]); 1 x USB 3.2 Gen 2 ([email protected], [email protected]); 7 x USB 3.2 Gen 1 ([email protected], [email protected], ,[email protected])
1 x USB 3.2 Gen 1; 1 xUSB 3.2 Gen 2×2 ([email protected]); 1 x USB 3.2 Gen 2 ([email protected], [email protected]); 7 x USB 3.2 Gen 1 ([email protected], [email protected], ,[email protected])
1 x USB 3.2 Gen 1; 1 xUSB 3.2 Gen 2×2 ([email protected]); 1 x USB 3.2 Gen 2 ([email protected], [email protected]); 7 x USB 3.2 Gen 1 ([email protected], [email protected], ,[email protected])
1 x USB 3.2 Gen 2; 1 xUSB 3.2 Gen 2×2 ([email protected]); 4 x USB 3.2 Gen 2 ([email protected], [email protected]); 6 x USB 3.2 Gen 1 ([email protected], [email protected])
1 x USB 3.2 Gen 1; 1 xUSB 3.2 Gen 2×2 ([email protected]); 1 x USB 3.2 Gen 2 ([email protected], [email protected]); 7 x USB 3.2 Gen 1 ([email protected], [email protected], ,[email protected])

Wireless

–

Intel Wi-Fi 6

–

Intel Wi-Fi 6

–

–

Ethernet

1 x Realtek 2.5Gb

1 x Realtek 2.5Gb

1 x Realtek 2.5Gb

1 x Realtek 2.5Gb

1 x Intel 2.5Gb

1 x Intel 2.5Gb
| | |
| --- | --- |
| Weight: | 1 kg |
| Dimensions: | 30.5 x 23.4 x 4 cm; 1 Kilograms |
| Brand: | ASUS |
| Model: | 90MB18P0-M0EAY0 |
| Batteries Included: | No |
| Manufacture: | ASUS |
| Dimensions: | 30.5 x 23.4 x 4 cm; 1 Kilograms |