Braun Healthcare ThermoScan 7 Ear thermometer with Age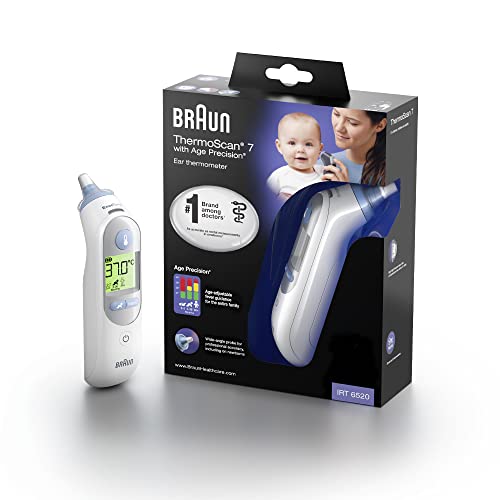 Braun Healthcare ThermoScan 7 Ear thermometer with Age Precision (accurate, convenient, temperature screening, fever, fast, easy to use), IRT652
---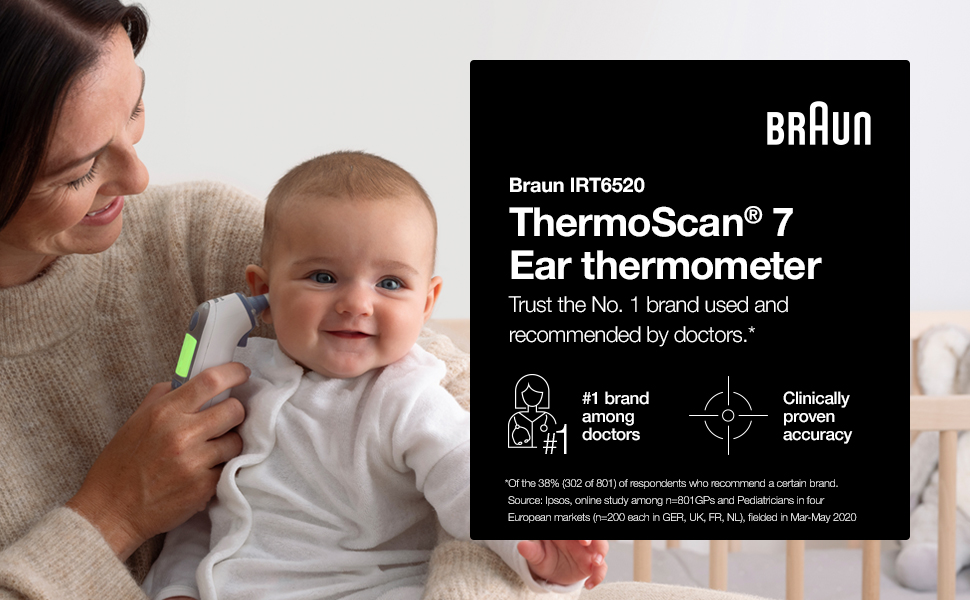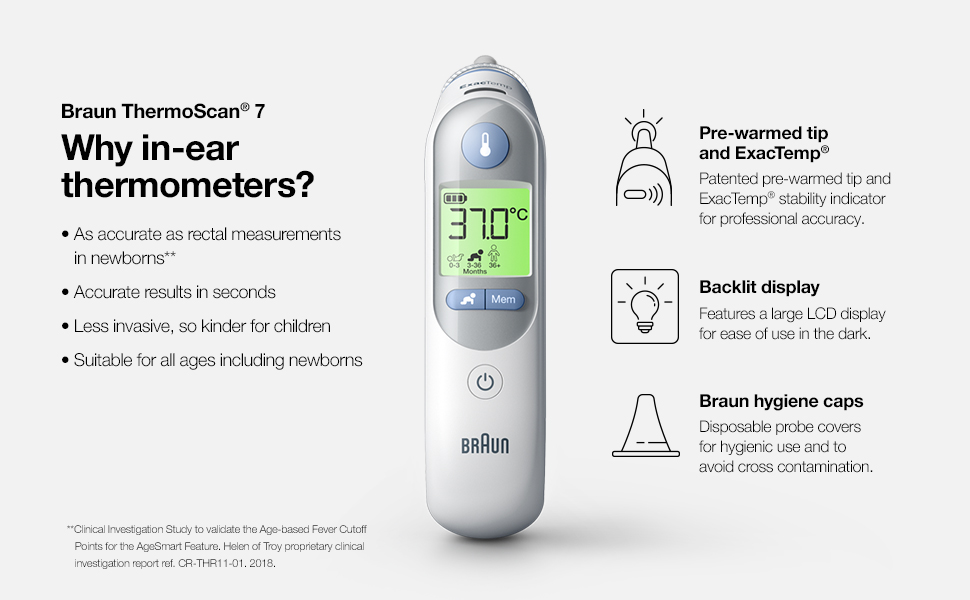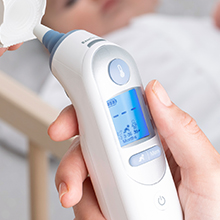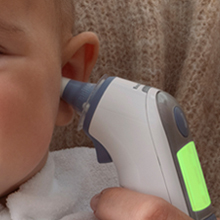 Step 1
Remove the thermometer from the protective case. Push the Power button. The Hygiene cap indicator will blink to signal one is needed. Attach a new Hygiene cap by pushing the thermometer probe straight into the Hygiene cap inside the box and then pulling out.
(*) Note: To achieve accurate measurements, make sure a new, clean Hygiene cap is in place before each measurement. The Braun ThermoScan will not work unless a Hygiene cap is attached.
Step 2
Select age with Age Precision button. Press button to toggle through each age group.
(*) Note: You must select an age in order to take a measurement.
Step 3
Fit the probe snuggly into the ear canal and direct towards opposite temple. ExacTemp will confirm stability and indicate consistent probe position with a light and a beep. Then push and release the Start button.
ExacTemp light will pulse while temperature measurement is in progress. The light will remain solid for 3 seconds to indicate that a successful temperature reading has been achieved.
The confirmation beep indicates that an accurate temperature measurement has been taken.
Step 4
For the next measurement, press Eject button to remove and discard used Hygiene cap.
The Braun ThermoScan Ear thermometer turns off automatically after 60 seconds of inactivity. The thermometer can also be turned off by pressing the Power button.
Mode

In ear

In ear

Forehead

Dual mode: No Touch + Touch

Dual mode: No Touch + Touch

Speed

A few seconds

A few seconds

A few seconds

2 seconds

2 seconds

Age Precision Technology

✓

✓

✓

Colour Coded Fever Guidance

✓

✓

✓

✓

✓

Accessories

21x probe covers, 2x battery AA (LR6) 1.5 V, storage case

21x probe covers, 2x battery AA (LR6) 1.5 V, storage case

2x alkalinebattery AA / protective cap

2x alkalinebattery AA / protective cap

2x alkalinebattery AA / protective cap
| | |
| --- | --- |
| Weight: | 259 Grams |
| Brand: | Braun |
| Origin: | Germany |
| Volume: | 0.02 |