Sienna Crushed Velvet Eyelet Ring Top Pair of Fully Lined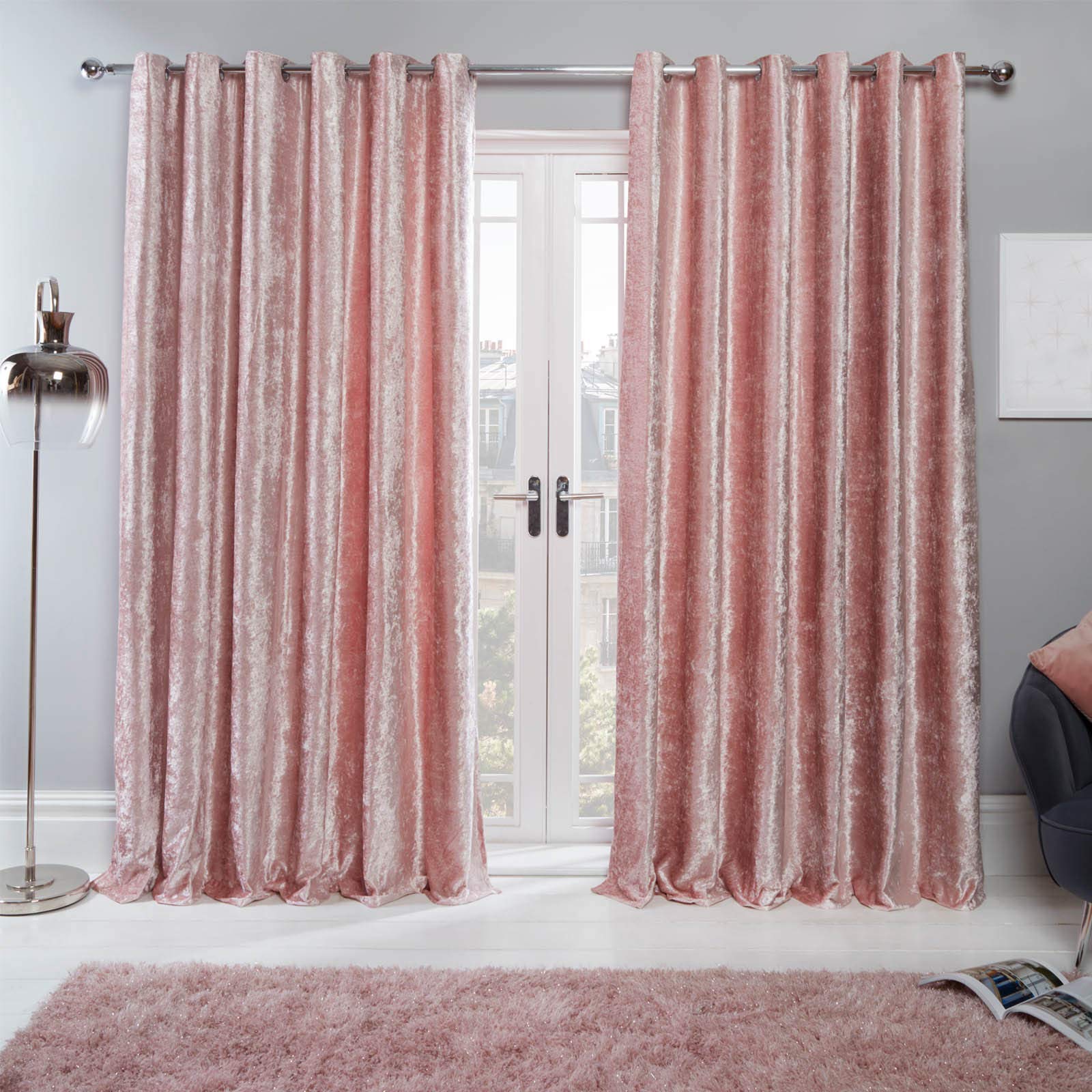 Sienna Crushed Velvet Eyelet Ring Top Pair of Fully Lined Curtains – Blush Pink, 46″ x 72″
---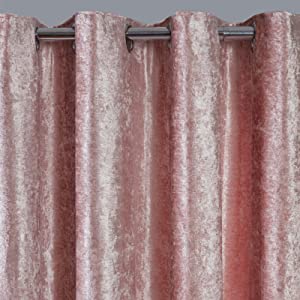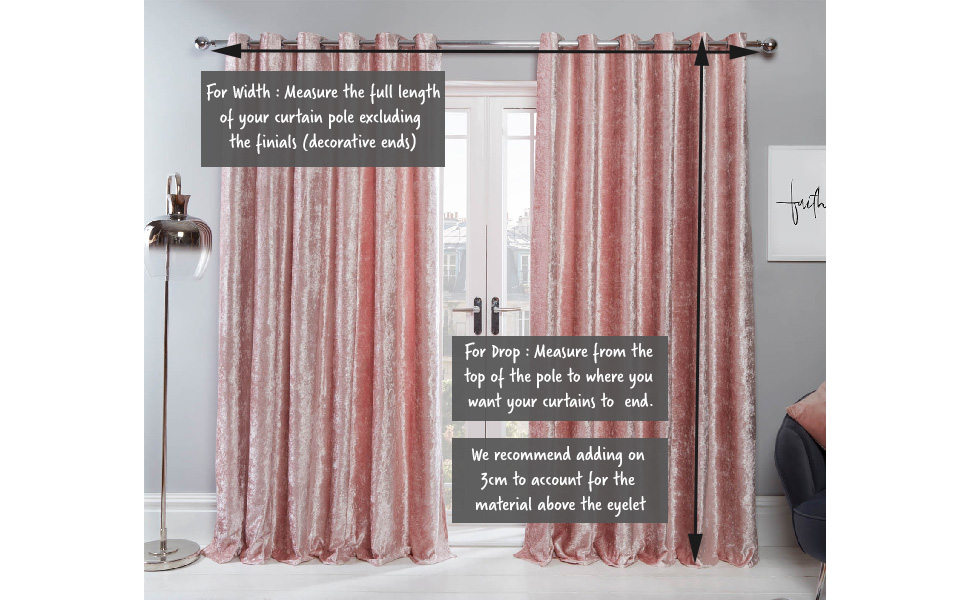 For Width : Measure the full length of your curtain pole excluding the finials (decorative ends)
For Drop : Measure from the top of the pole to where you want your curtains to end.
We recommend adding on 3cm to account for the material above the eyelet.
Total your measurements to the nearest available sizes, for example if your measurements come to 46″ (116cm) wide and 72″ (182cm) drop, you should buy 1 set of 46″ width × 72″ drop curtains.
Measurements are per curtain panel allowing enough material for curtains to hang with folds.
The width will depend on the width of your curtain pole, and the length depends on where you want your curtain to end. We suggest:
The window sill : end measurement -1cm above the sill
Below the window sill : end measurement + 15cm under the sill
To the floor : end measurement – 1cm above the floor
| | |
| --- | --- |
| Weight: | 2.16 Pounds |
| Size: | Pair of 46"X72" – each curtain panel measures 46" width x 72" drop (116cm x 182cm) |
| Dimensions: | 182.88 x 116.84 x 0.01 cm; 979.76 Grams |
| Model: | CCVBLS02 |
| Colour: | Blush Pink |
| Pack Quantity: | 2 |
| Batteries Required: | No |
| Dimensions: | 182.88 x 116.84 x 0.01 cm; 979.76 Grams |
| Quantity: | 2 |
| Size: | Pair of 46"X72" – each curtain panel measures 46" width x 72" drop (116cm x 182cm) |