Weighted Smart Hula Ring Hoops, Weighted Hula Hoop With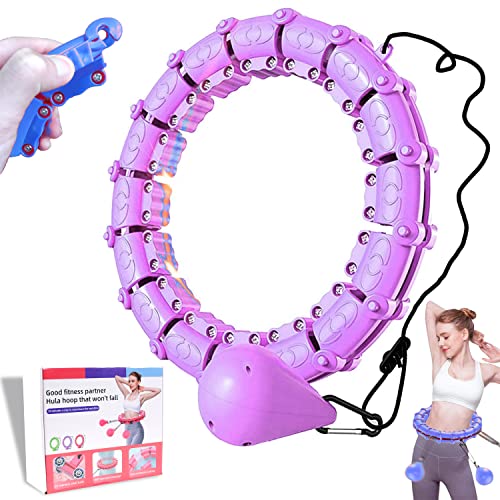 Weighted Smart Hula Ring Hoops, Weighted Hula Hoop With Auto-Spinning, 24 Knots Detachable Knots & Size Adjustable Smart Hoola Hoop with 360 Auto Rotation Massage, Thin Waist Exercise
---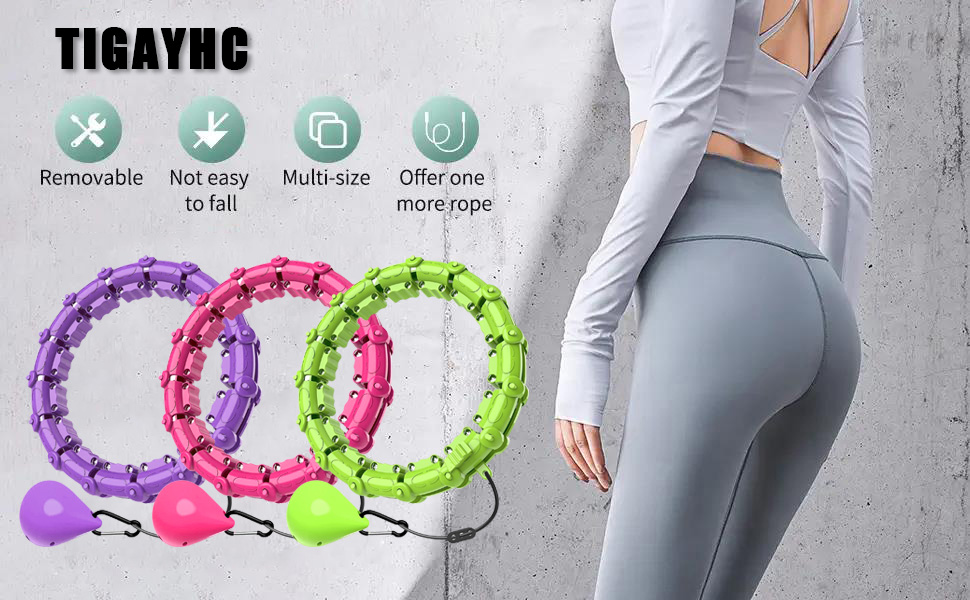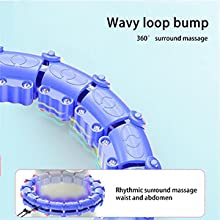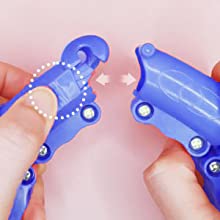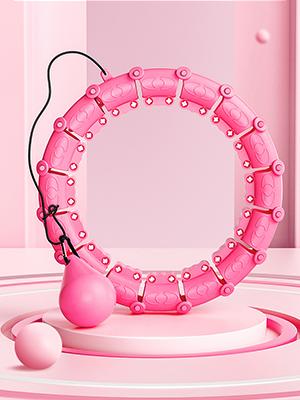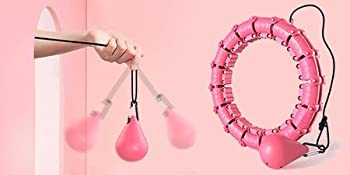 Precautions
Please exercise in a spacious venue, and at the same time make sure that each connection is firm and fasten the rope to prevent the small ball from falling off and hurting people or objects around you, especially children, please do not approach.
Please noted before use:
1. It is recommended to hula hoop for more than 30 minutes.
2. Mainly rely on the waist to exert force, and persist in exercising can achieve the effect of tightening the waist.
3. Do not exercise for half an hour after a meal.
4. Do not put the hula hoop on your neck.
5. Special population: if you have a disease, or are you unwell, or women should avoid exercise during pregnancy/menstruation.
Note: If the wheels on the pulley cannot turn smoothly,Just flush the pulley and clean it !
| | |
| --- | --- |
| Size: | 24 knots |
| Dimensions: | 25.4 x 21.5 x 9.2 cm; 980 Grams |
| Brand: | Tigayhc |
| Colour: | Pink,Purple,Green |
| Manufacture: | Tigayhc |
| Age: | Adult |
| Department: | Women's |
| Dimensions: | 25.4 x 21.5 x 9.2 cm; 980 Grams |
| Size: | 24 knots |