Anker 4-Port USB 3.0 Data Hub, Ultra-Slim 5Gbps USB-C OTG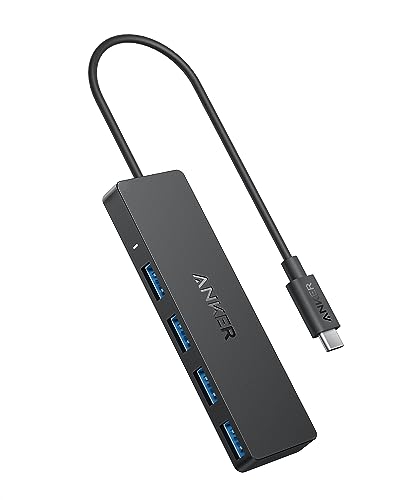 Anker 4-Port USB 3.0 Data Hub, Ultra-Slim 5Gbps USB-C OTG Hub with 20 cm Extended Cable, For MacBook, Mac Pro, Mac mini, iMac, Surface Pro, XPS, PC, Flash Drive, Mobile HDD (Charging Not Supported)
---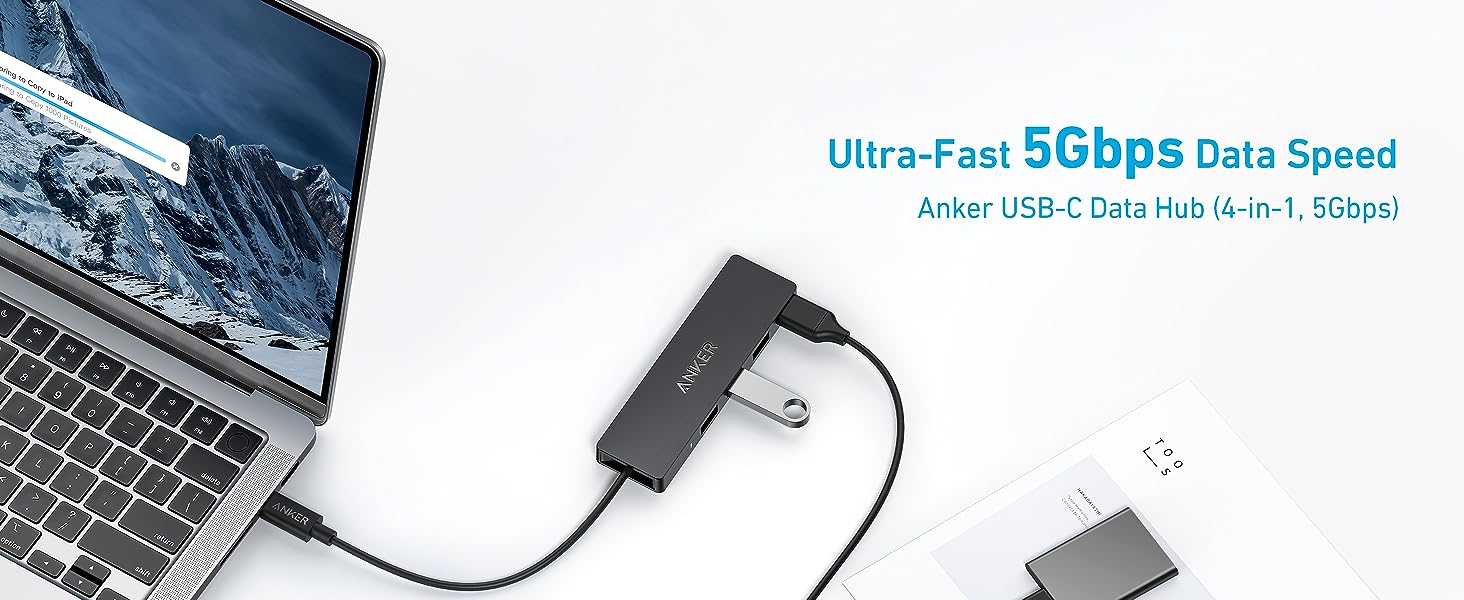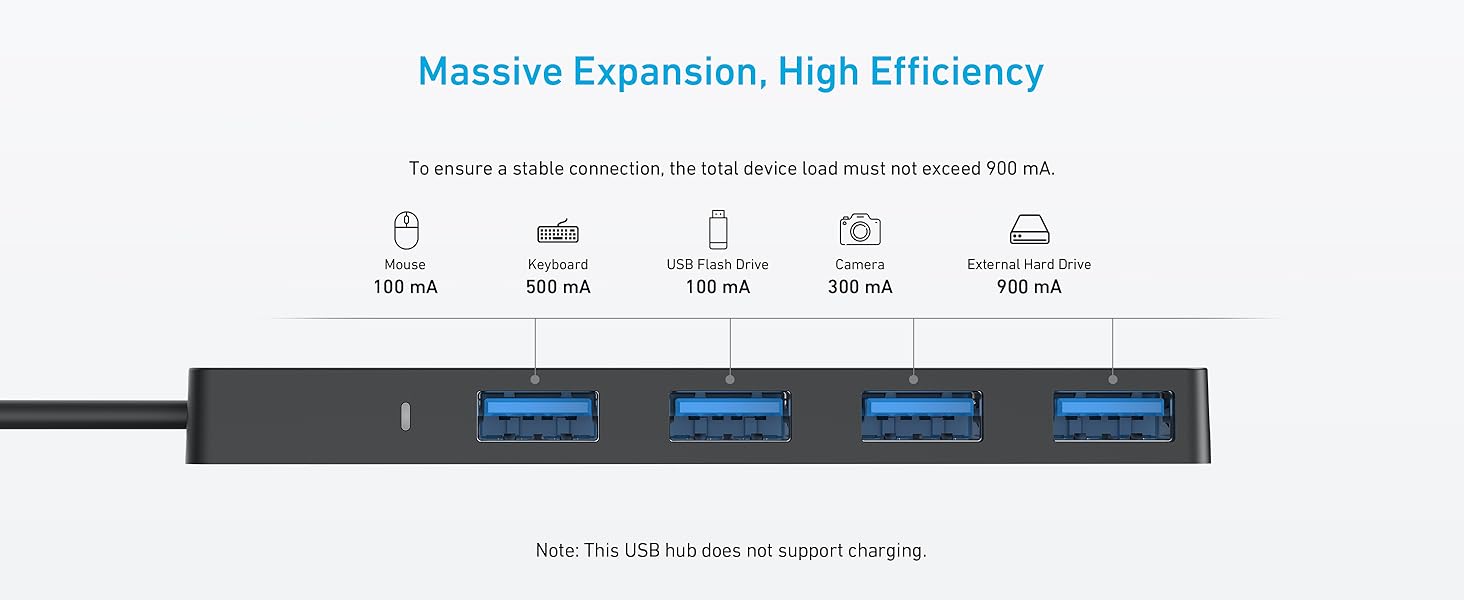 Anker USB-C Data Hub (4-in-1, 5Gbps)
Model Number: A8309
The Slim and Speedy USB-C Data Hub
Maximized Expansion, Efficient Performance: Effortlessly expand your computer's USB capabilities with our 4-port USB hub, delivering speedy 5Gbps data transfers for maximum efficiency.
USB On-the-Go: Connect multiple USB devices with ease using this on-the-go hub, accommodating various devices like keyboards, mice, Wi-Fi dongles, flash drives, and more.
Customized Flexibility for Your Setup: Simplify your work setup with the adjustable 20 cm cable, providing you with the flexibility to create a comfortable workspace.
Works with Most Devices: Connect with confidence as this USB hub is designed for seamless compatibility with devices like Windows computers, MacBooks, smartphones, tablets, and more.
Supported Systems: Windows 10, 8, 7, Vista, XP, Mac OSx 10.6-10.12 or later, Linux 2.6.14 or later.
Compatibility: 2.4 GHz wireless devices (such as wireless keyboards and mice), MIDI devices, and some USB 3.0 devices may not be supported, or may not work near a hub or other USB 3.0 device.
Power Usage: This USB hub does not support charging. For a stable connection, avoid connecting devices that exceed a total of 900 mA. Devices are usually rated as follows:
Mouse: 100 mA
USB Flash Drive: 100 mA
Camera: 300 mA
Keyboard: 500 mA
External Hard Drive: 900 mA
Note:
This hub is not designed to charge devices.