Harringtons Wet Mixed Bumper Pack 16x400g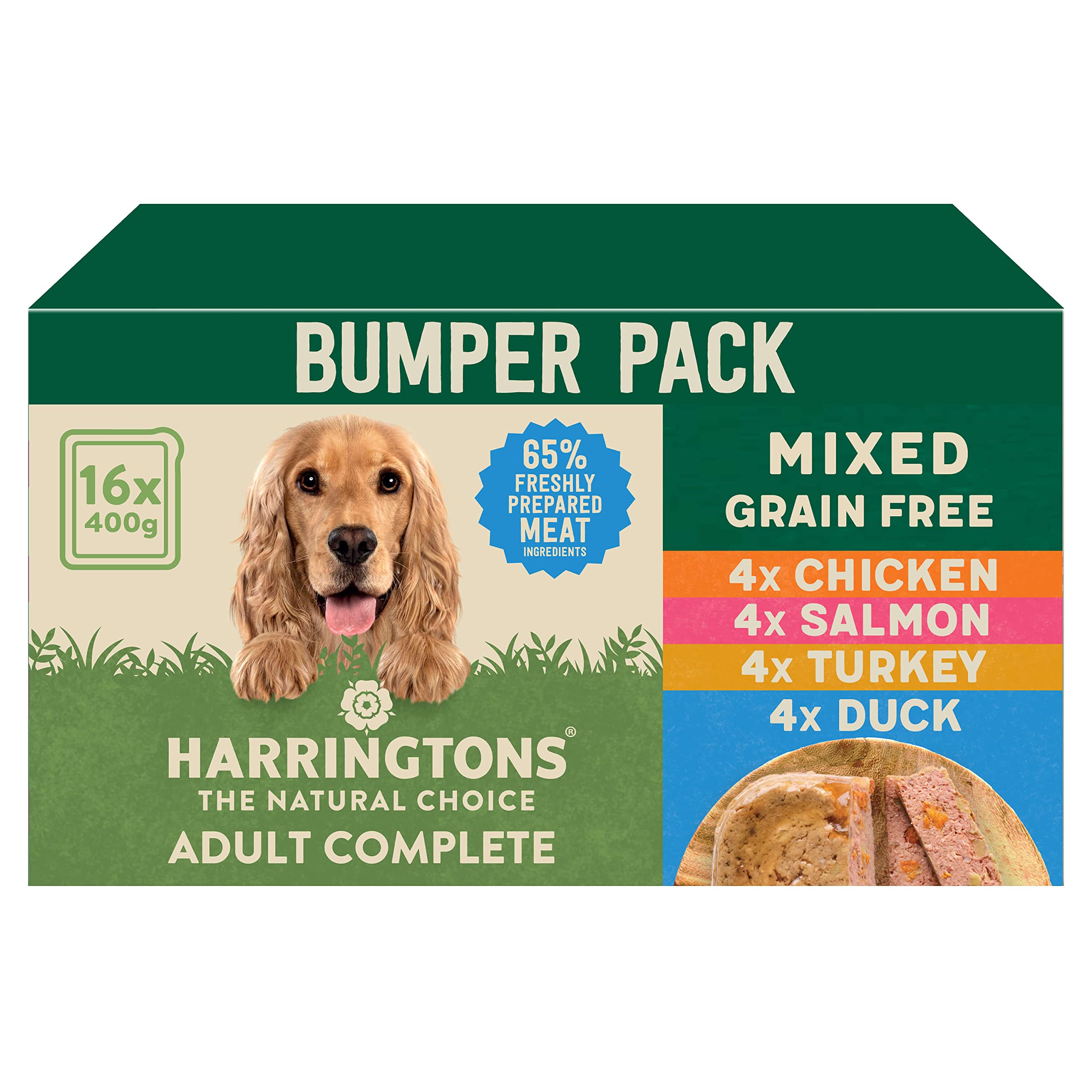 Harringtons Wet Mixed Bumper Pack 16x400g
---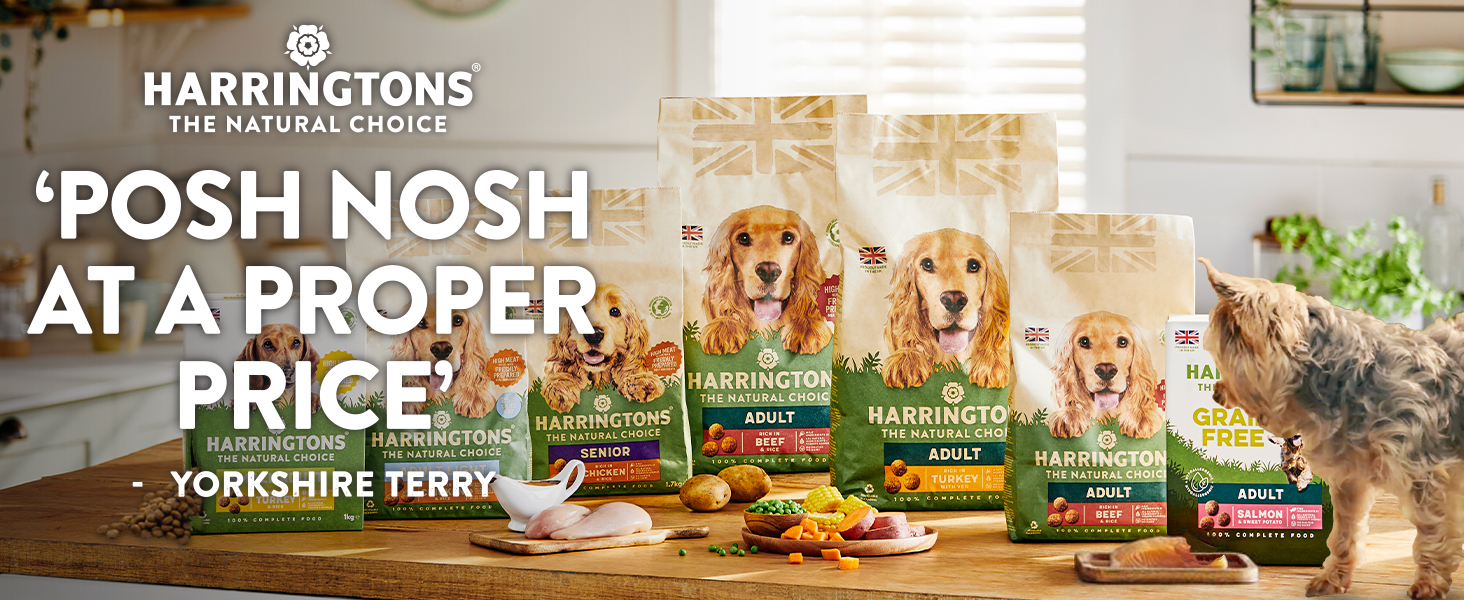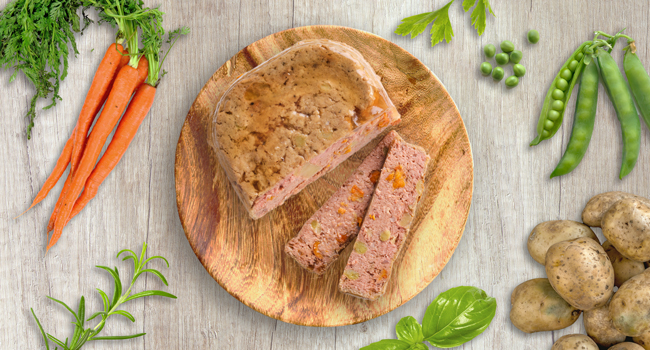 Our delicious wet dog food trays are gently cooked using our unique FreshCook process to lock in nutrition and flavour. Complete, natural and utterly delicious. No nasties. No surprises. Just natural, wholesome goodness.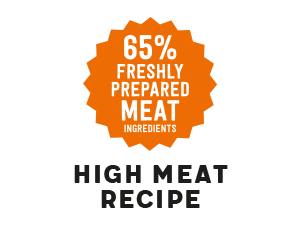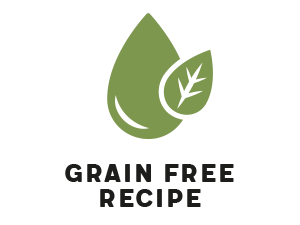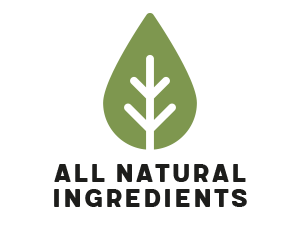 All Natural
Our wet dog food includes no nasties, no surprises. Just natural, wholesome goodness.
Harringtons Wet Dog Food Range
What is the meat content in your wet dog food trays?
Our wet dog food trays contain 65% freshly prepared meat ingredients.
What flavours are your wet dog food trays available in?
We sell a wide variety of flavours in our wet dog food trays from Chicken, Turkey, Duck and Salmon, which can be bought individually. We also sell a range of mixed multi packs, containing a variety of flavours.
Can you freeze wet dog food?
Our wet dog food products can be frozen, but we would recommend defrosting them thoroughly before feeding to the pet. Albeit, we would not suggest freezing the food as it may reduce the quality or appearance of the product once thawed.
When should I transition my puppy to adult food?
General advice is to begin to make the change once your puppy is around three-quarters expected adult size and many people choose to do so at some point between 9 and 18 months. The point at when you change the diet is a personal choice.
Can cats eat dog food?
Cats should not be fed dog food as it does not contain enough taurine and has a nutritional profile suitable for dogs only. Long term feeding of dog food to cats could cause your cat to become unwell.
About Harringtons
At Harringtons we're on a mission to make natural food the natural choice for every pet. It's food that's full of tasty natural goodness, food that's packed with vitamins and minerals, food that's healthy, balanced and tasty. Locally sourced and free from artificial nasties, it's nourishing food that's made by us in our own factories – natural food for all pets.
| | |
| --- | --- |
| Weight: | 6.4 kg |
| Size: | 400 g (Pack of 16) |
| Dimensions: | 29.6 x 26.7 x 15.7 cm; 6.4 Kilograms |
| Model: | HARRWBUMP-C400 |
| Pack Quantity: | 1 |
| Batteries Required: | No |
| Batteries Included: | No |
| Dimensions: | 29.6 x 26.7 x 15.7 cm; 6.4 Kilograms |
| Quantity: | 1 |
| Size: | 400 g (Pack of 16) |