JOMISE J6 Dash Cam Front and Rear, 4K UHD Dashcam, Car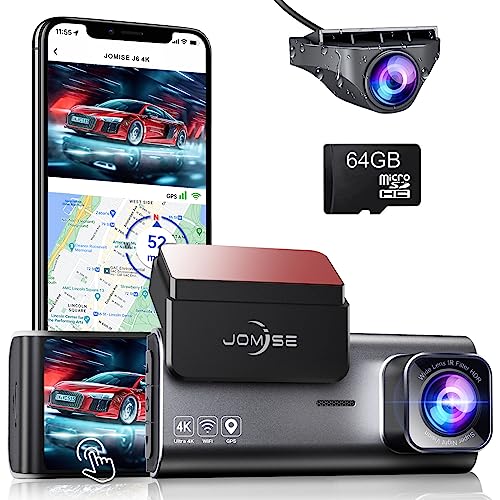 JOMISE J6 Dash Cam Front and Rear, 4K UHD Dashcam, Car Camera Dash Cam with Touch Screen, Built-in WiFi GPS, 3.16" IPS Screen, 170° Wide Angle, 24H Parking Mode, WDR, Night Vision, Free 64GB SD Card
---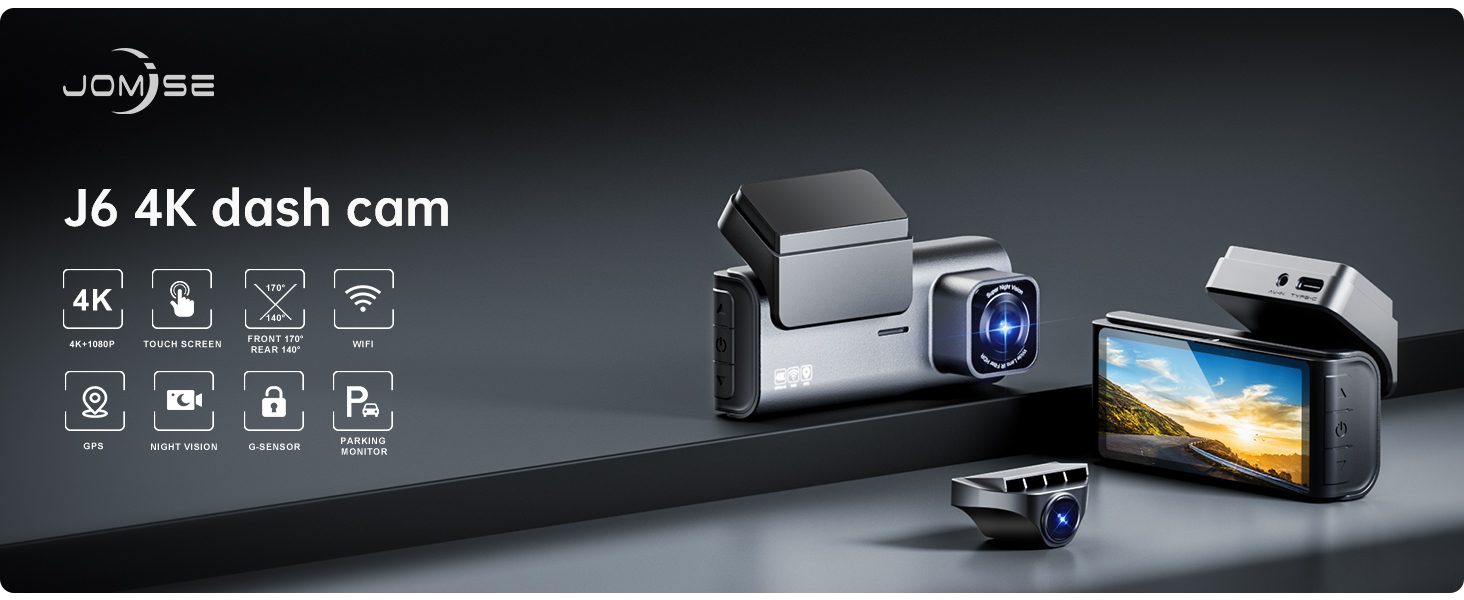 1
GPS Tracking
2
Easy Social Media Sharing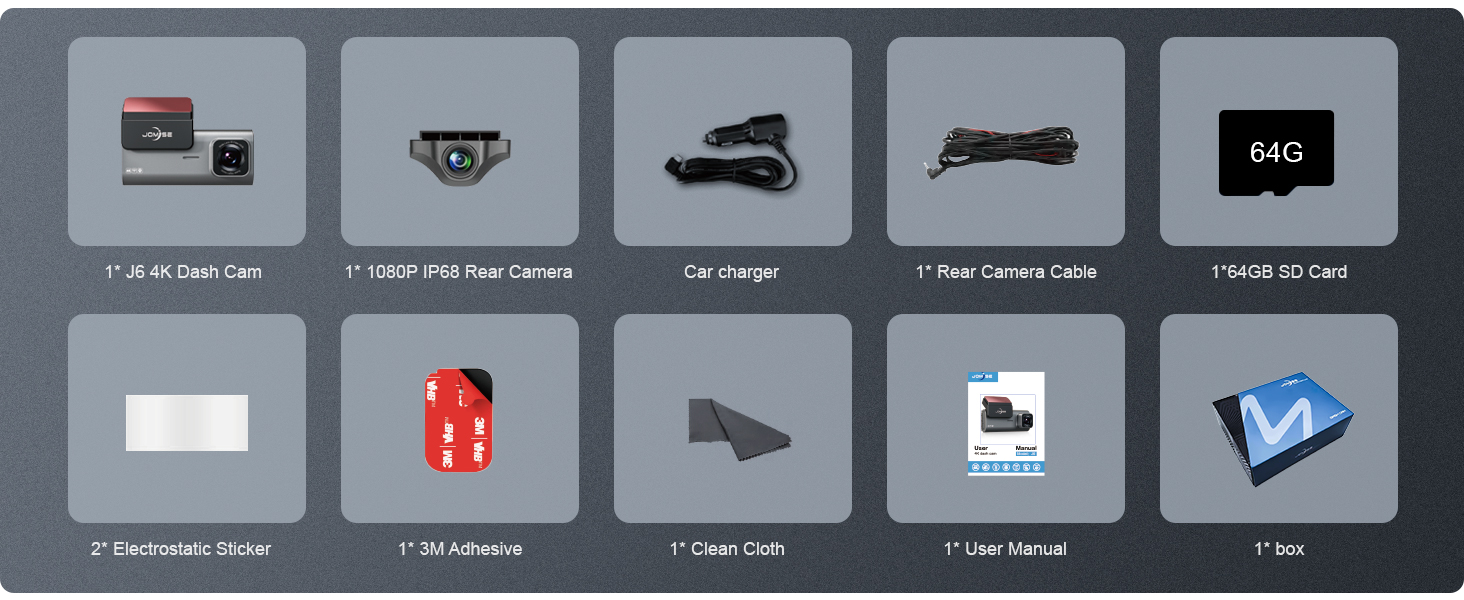 Is the video clear when driving at night?
Yes, this 4K dash cam adopts Sony Starvis Sensor and high transmittance glass lens, it will deliver clear images even in low-light conditions.
This dashcam is hot when used, is it normal?
Yes, is it normal. Our dashcams offer high-definition recording in 4K resolution, so they generate more heat. Please rest assured that our products have been rigorously tested and can be used normally in -4°F~158°F environment.
Can I use my own power cord?
No, please use the original power cord, otherwise the dash camera may not work.
Is this dashcam suitable for large vehicles such as vans, RVs, trucks?
Yes, you need buy a extension cable for rear cam-B0C9ZGVP2M (not included in the package).
What should I do if I can't connect to the APP?
When you download the APP and use it for the first time, you must agree to access your location, wifi and mobile, lacol network permissions. If you can't connect to the APP, you need to re-download the APP and activate the above permissions.
JOMISE 4K UHD Dash Cam Front and Rear