Lewis-Plast Premium 92 Piece First Aid Kit – Safety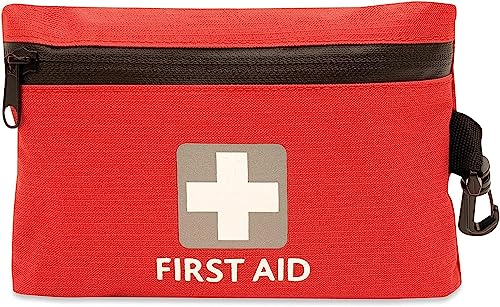 Lewis-Plast Premium 92 Piece First Aid Kit – Safety Essentials for Travel, Car, Home, Camping, Work, Hiking & Holiday Red , Small
---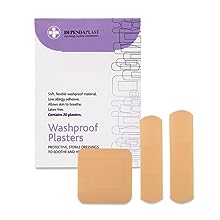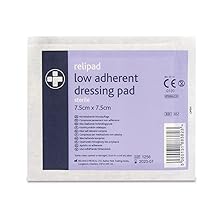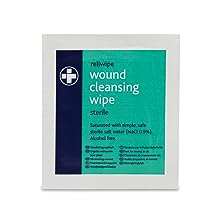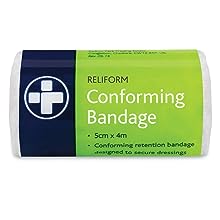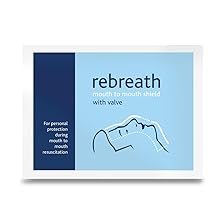 Cleansing Wipe
Individually wrapped alcohol-free disposable wipes. Impregnated with simple, safe, sterile salt water (NaCl 0.9%). Safe and easy to use, our wipes are made from a soft fabric material rather than crepe or paper, making them much gentler on the skin.
Gauze Swabs
100% Cotton gauze swabs. BP. The gauze pad cushions and protects a wound, preventing dryness from developing prematurely. Do not place the gauze pads directly onto a wound as they may stick. However, they do allow blood and fluids to pass through and be absorbed. Reliswab can also be used to clean areas around the wound site.
Conforming Bandage
Primarily designed for securing dressings, the Reliform bandage conforms easily to body angles and is readily secured with either a safety pin or tape.
Resuscitation Shield
A transparent plastic film containing a one-way valve allows expired air ventilation for a safer and more effective method of resuscitation. The film acts as a barrier to help prevent infection during mouth-to-mouth resuscitation.
Medical Pieces

90 Pcs

160 Pcs

220 Pcs

309 Pcs

224 Pcs

92 Pcs

Hse Compliant

✓

✓

✓

✓

✓

✓

Uses

Outdoor, Indoor, Workplaces, School & More

Outdoor, Indoor, Workplaces, School & More

Outdoor, Indoor, Workplaces, School & More

Outdoor, Indoor, Workplaces, School & More

Outdoor, Indoor, Workplaces, School & More

Outdoor, Indoor, Workplaces, School & More

Wound Closure Strips

✓

✓

✓

✓

Foil Blanket

✓

✓

✓
| | |
| --- | --- |
| Brand: | Lewis-Plast |
| Origin: | China |