PlayVital Full Set Protective Skin Decal for Steam Deck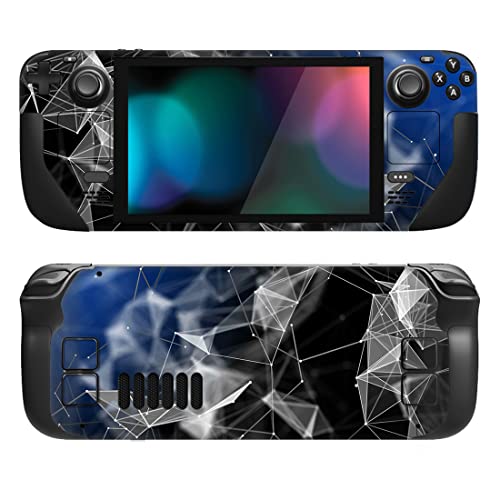 PlayVital Full Set Protective Skin Decal for Steam Deck, Custom Stickers Vinyl Cover for Steam Deck Handheld Gaming PC – 3D Polygo
---

Product Feature:
Specially designed for Steam Deck, personalized decal decorates and beautifies your whole set gaming device.

Made of high-quality adhesive vinyl stickers, and goo-free removal, it won't cause any damage to the surface of your device.

Well-protected your device from accidental scratches, bumps, or fingertips of daily use.

Precise cut-outs of ports and gaps position, no interference with buttons, analog thumbsticks, or trackpads.

All features are accessible without interference and do not affect the haptic feedback during the game session.

Smooth touch in hand, adding comfort while holding your gaming device.

Can be installed without difficulty, and an installation video guide is provided on YouTube. If you need help, please feel free to reach out to us.
Package Includes:
2 set of skins for Steam Deck
Note: only includes the protective skin, the handheld device is not included. Designed by gamers. The skin decal Patented. Protected by issued and pending patents. PlayVital All rights reserved. All other trademarks are the property of their respective owners.
for Steam Deck

✓

✓

✓

✓

✓

✓