PROMAXPOWER Walkie Talkie Earpiece for Motorola CP040 DP1400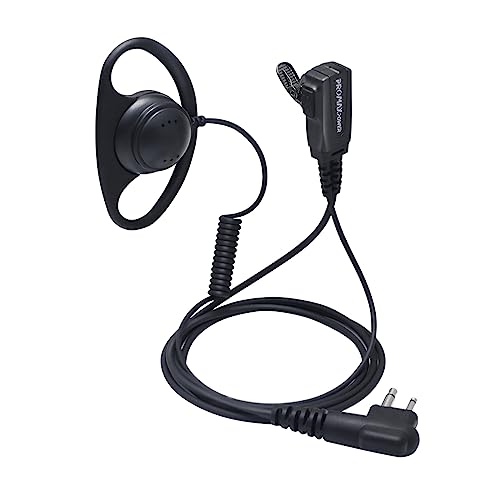 PROMAXPOWER Walkie Talkie Earpiece for Motorola CP040 DP1400 GP300 GP88 GP68 CT150 Two way Radio, Radio Earpiece, D-Shape Security Earpiece with PTT Mic for Bodyguard
---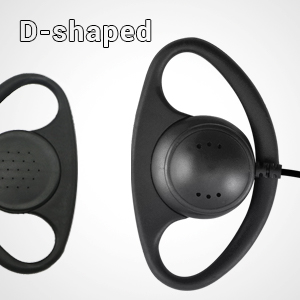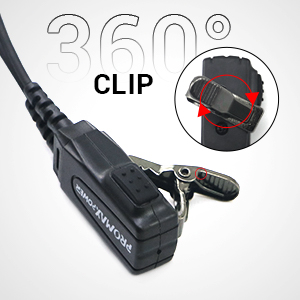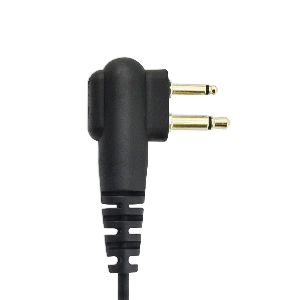 Motorola Standard 2pin
2 pin standard diameter
Top pin: 2.5mm
Bottom pin: 3.5mm
Compatible With Motorola Standard 2pin Radios:
| | |
| --- | --- |
| CP Series: | CP88 CP040 CP100 CP110 CP125 CP140 CP150 CP160 CP180 CP185 CP200 CP200D CP250 CP300 CP200XLS. |
| GP Series: | GP2000 GP2100 GP3188 GP3688 GP280 GP300 GP308 GP63 GP68 GP88 GP88S GP600. |
| Midland: | G15 G18. |
| Hytera (HYT): | PD405 PD505 TC-500 TC-600 TC-700 TC-610 TC-620 TC-2110 TC-1600 TC-510. |
| SP Series: | SP10 SP20 SP50 SP50+. |
| P Series: | P10 P50 P50+ P040 P080 P100 P110 P200 P1225 P1225LS. |
| CT Series: | CT150 CT250 CT450 CT450LS. |
| PRO Series: | PRO1150 PRO2150 PRO3150 RDU2020 RDU2080D. |
| CLS Series: | CLS446 CLS1110 CLS1410 CLS1413 CLS1450 CLS1450C CLS1450CB CLS1450CH CLS1453CB CLS1453CH. |
| MU Series: | MU11 MU11C MU11CV MU12 MU12C MU12CV MU21C MU21CV MU22CVS MU24CV MU24CVS MU24CVST. |
| MV Series: | MV11 MV11CV MV12 MV12CV MV21C MV21CV MV22 MV22CV MV24CVS. |
| SU Series: | SU210 SU22 SU22C SU210 SU220 VHF/UHF. |
| SV Series: | SV10 SV11 SV11D SV21 SV12 SV22 SV22C. |
| XV Series: | XV1100 XV1400 XV2100 XV2600 XV4100. |
| XU Series: | XU1100 XU2100 XU2600 XU4100. |
| Other Series: | XTN Series: XTN446 XTN500 XTN600. AX Series: AXV5100 AXU4100. DTR Series: DTR410 DTR450 DTR510 DTR550 DTR610 DTR650 DTR2430 DTR2450. RDX Series: RDU2020 RDU2080D RDU4100 RDU4160D RDV2020 RDV2080D RDV5100. GTI, GTX, LTS2000, VL50, VL130, PMR446, ECP100, PR400 |
1) Q: Is this earphone suitable for use in noisy environments?
A: Yes, the D-shape Earpiece/PROMAXPOWER is designed with noise reduction technology that enables the earplugs to tightly fit and eliminate noise, making it ideal for use in noisy environments.
2) Q: Can this earphone be worn for extended periods of time?
A: Yes, the earphone is ergonomically designed to provide comfort even during prolonged use, making it suitable for various applications such as police, security personnel, firefighters, hikers, travelers, and event security personnel.
3) Q: Does the earphone come with a clip?
A: Yes, the earphone comes with a 360-degree rotating clip that can be attached to any part of your clothing, eliminating the need to turn your head during use.
4) Q: Can this earphone be used discreetly?
A: Yes, the D-shape Earpiece can be concealed in the collar, making it difficult to detect and ideal for discreet communication in cautious situations.
5) Q: What activities is this earphone suitable for?
A: This earphone is versatile and perfect for various activities such as skiing, racing, hiking, and large-scale event security, as well as for use by amateur enthusiasts, police, security personnel, and firefighters.