ZUOKENZU AC adapter 6V 2A Switching power supply DC6V with 8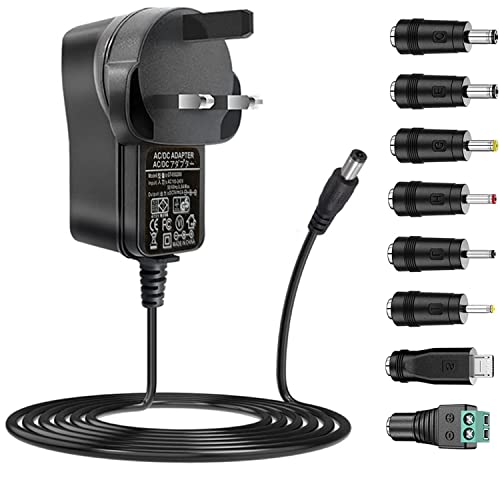 ZUOKENZU AC adapter 6V 2A Switching power supply DC6V with 8 plug adapters AC230V to DC6V 500mA 1000mA 1500mA for blood pressure monitor 6volt charger AC-DC adapter (DC6V~2A)
---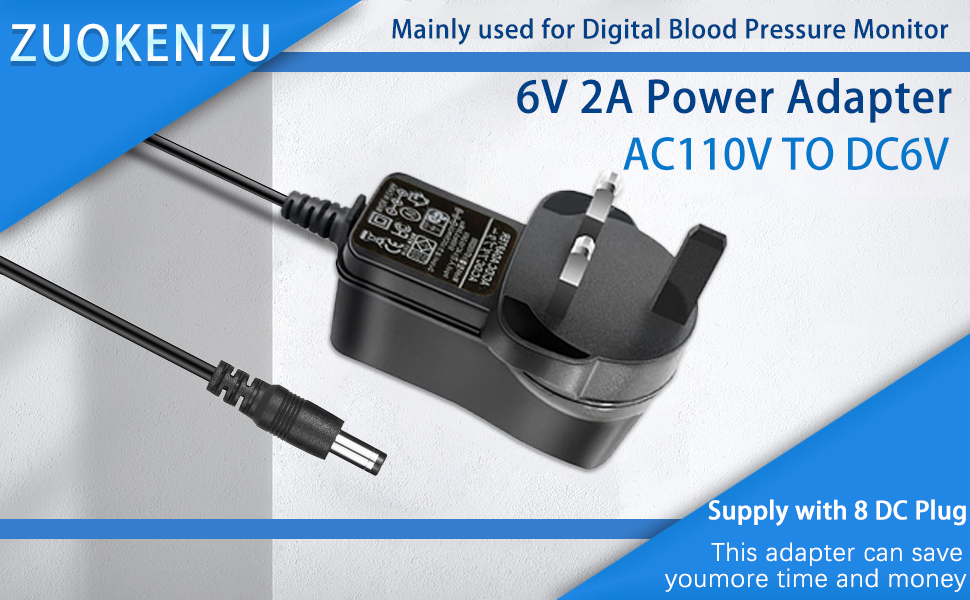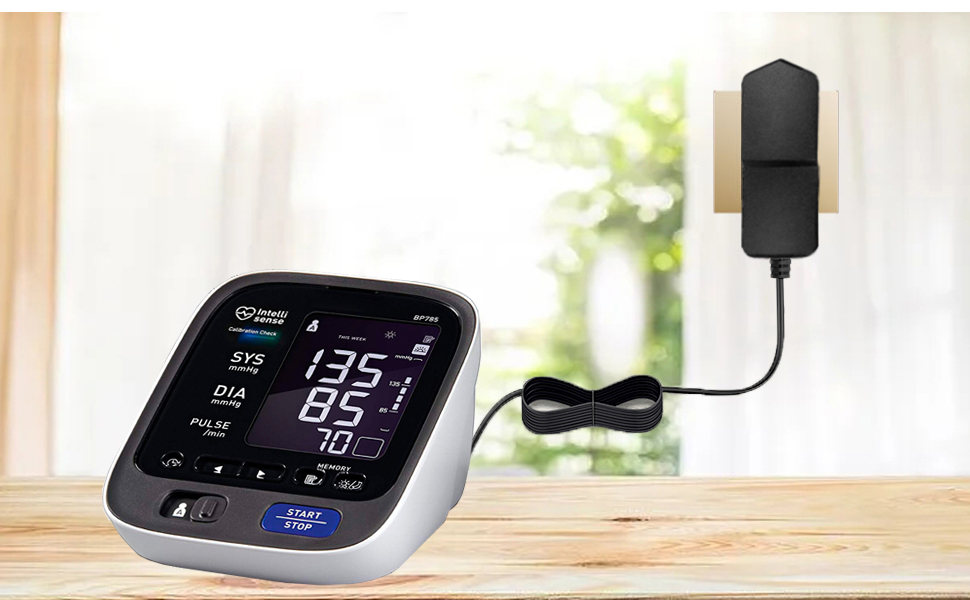 High efficiency power adapter is compatible with many models and devices.
Compatible Device:
For most digital blood pressure monito such as Omron HEM742C、HHP-AM11、HV-F311 blood pressure monitor etc.

Other devices which is powered by DC6V(0~2A) power supply such as Fitness Trainer Exercise Cycle Indoor Bike、2.5 to 23 gallon Automatic Sensor Trash Bin、Fitness trainer exercise cycle indoor bike and so on.
Specification:
Input: 100 – 240Vac 50Hz / 60Hz.

Output Voltage: AC 110V , DC 6V.

Output Current: 0 -2A (Suitable for 0.5A 500mA 0.65A 650mA 0.8A 800mA devices, NOT more than 2A).

Maximum Power: 12W.

DC Power Cord Cable: Length 1.5 M / 4.9 Feet.

DC Plug: 2.1*5.5mm (Center Positive +).

Operating Temperature: -10℃ to 40℃
Warnings & Tips:
Please check and compare the outer diameter size and inner diameter size of the DC jack. Make sure it is compatible with your device.

Please check and compare the positive (+) and negative (-) polarity of the DC jack of your electronic device.

Avoid water, indoor use only.

Please do not use it to overload.

This power adapter is AC to DC 6V only, NOT AC to AC.
Package Include:
6V 2A AC Adapter *1.

8 kinds of plug adapters.