LCD Writing Tablet, 12 Inch LCD Coloring Drawing Tablet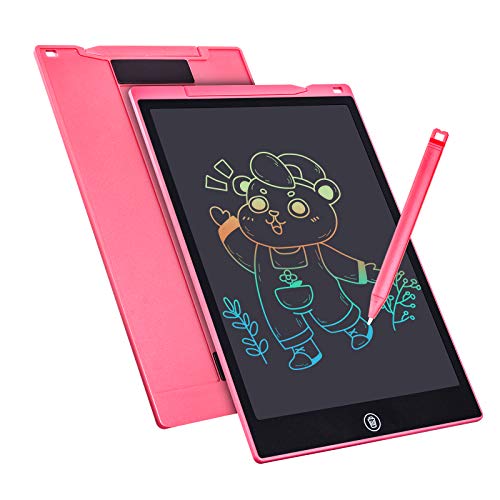 LCD Writing Tablet, 12 Inch LCD Coloring Drawing Tablet Doodle Board for Kids Learning Toys, Erasable Electronic eWriter Handwriting Sketch Pad, Christmas Birthday gifts for 3 Age+
---
12 Inch Boys Girls Toys Colorful Toddler Drawing Board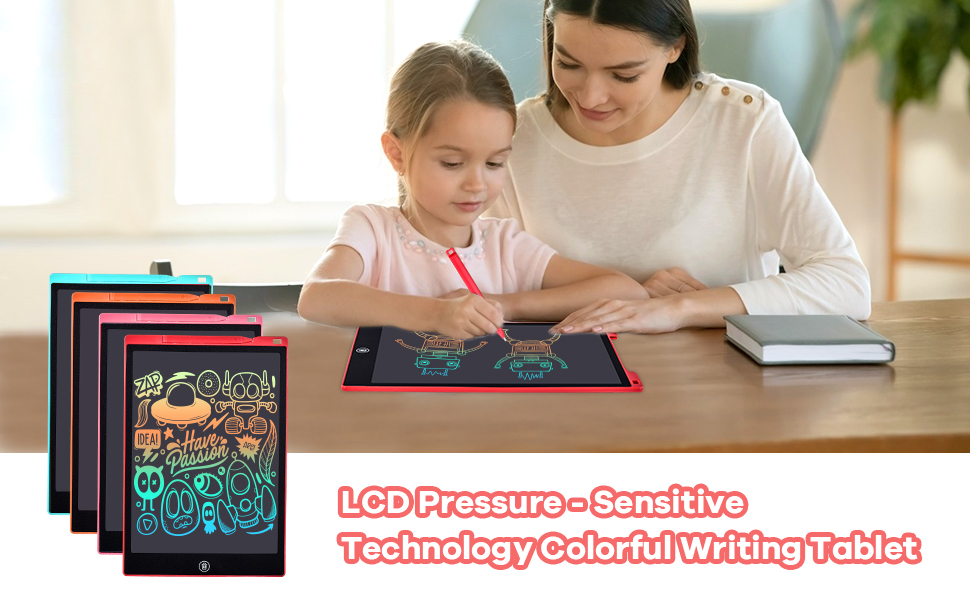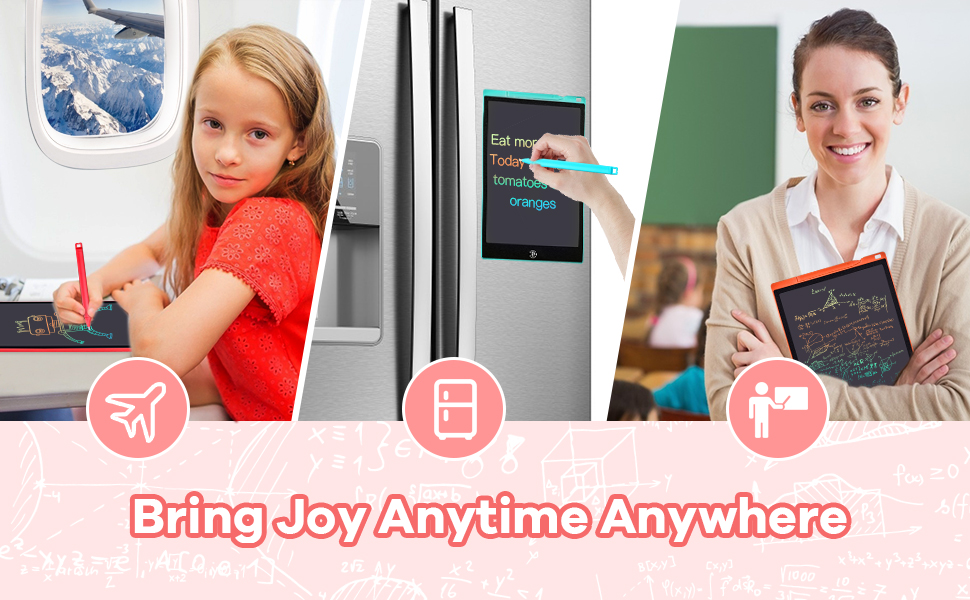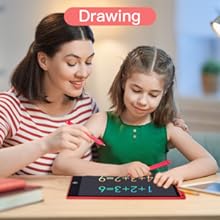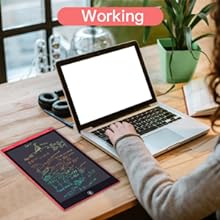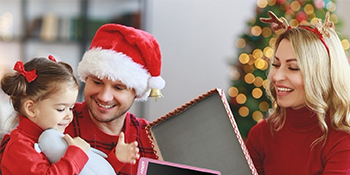 Christmas present
The ERUW team went through a lot of research and experimentation to come up with the color 12 inch kids lcd writing tablet.We hope to be able to accompany the children to grow together.
Perfect Gift for Kids
Perfect Toy for Kids
Perfect gift for kids give children happiness entertainment and learning and can stimulate children's creative thinking and interest.
SURPRISE! SURPRISE! SURPRISE!
This drawing tablet bring you more convenient and artistic life experience, is the perfect gift for kids.
The superior pressure-sensitive LCD screen and brighter color,
bring you a better experience than paper drawing,
can let the children display their incomparable imagination.
Graffiti is the most effective activity for the brain development.
The doodle board can be used for children to doodle, draw, write, count and so on.
Features That You'll Love
1.This high-tech LCD doodle pad without any blue light and ink, it can repeat 100 thousand times;
2.Come with upgraded stylus that writes smoothly and easily;
3.One button erase, easy come and easy go;
4.One button lock screen, you can save what you want;
5. Ultra-light design is easy for you to take it,even lighter than your phone;
6.The durable and low power consumption,Easy replaced. The button battery can last 12 months.
Applications:
1. As a best gift for kids, you will get their appreciation;
2.Children's manual brain intelligence development;
3.Office memo message, remind you of important point;
4.Show children's incredible imagination, students' drafts, paintings, graffiti;
5.Doodle to take your pressure off;
6.Deaf-mute exchanges, coaching tactical arrangements