Samsung Fast Charger Plug USB Type C Plug Super Fast Charge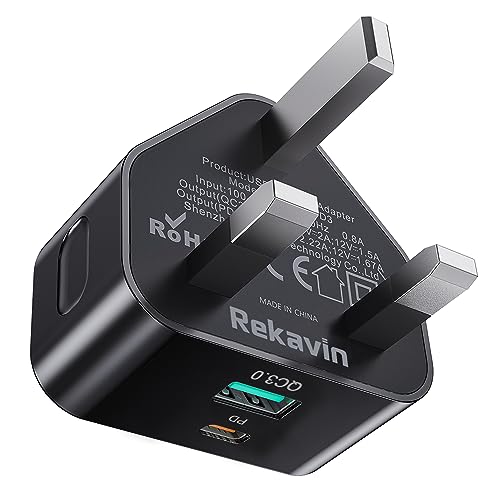 Samsung Fast Charger Plug USB Type C Plug Super Fast Charge for Samsung Galaxy S23/S23+/S22/S21/S20/S10/A04S/A14/A13/A23/A33/A34/A52/A52s/A53 5G/A54/M33/M13/M14/M54/iPhone 15/15 Plus/15 Pro/15 Pro Max
---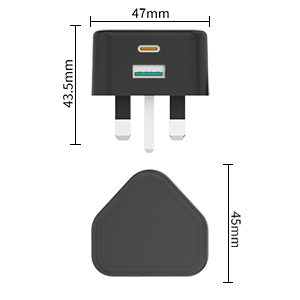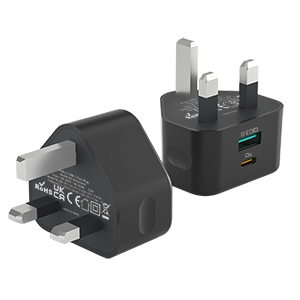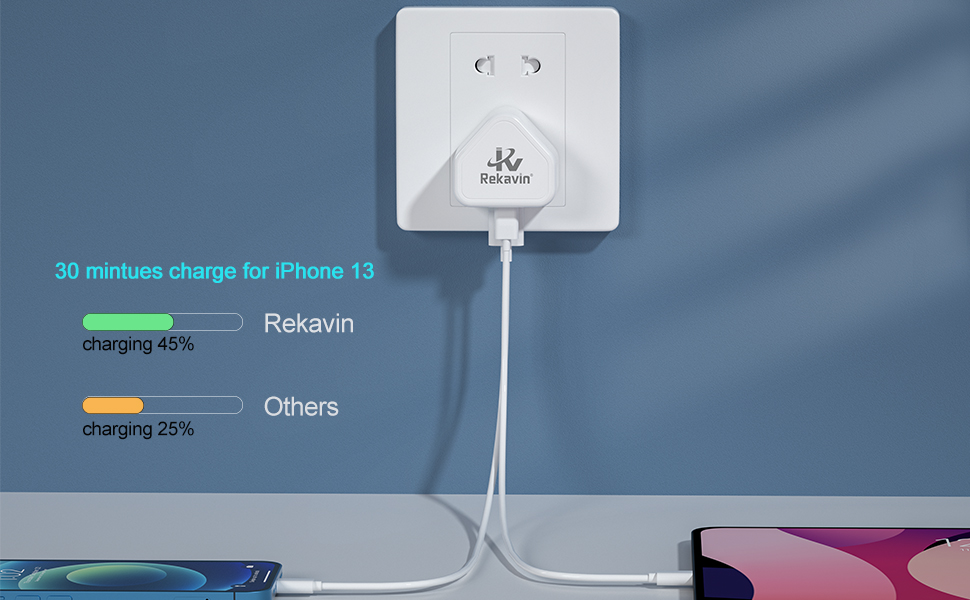 25W USB C Fast Charger Plug Brings You Speedy Charging and Safety
Power Delivery and QC 3.0 Technology
smart chip and mature fast charge technology make sure this usb c plug can meet all your phone charging speedy request.

it's built with high power output and charging wattage, to provide you 70% faster than your standard 15w/10w/5w power supply.
USBC PD Charger Feature
5V/9V/12V fast charging

25W total output

Smart IC technology
NOTE:
please make sure you have correct cable to fit for the phone port and plug port.
Color

White

White

White

White

White

White

Port Type

USB

USB A/USB C

USB C

USB C

USB C

USB C

Fast Charging

Power Delivery 3.0/QC3.0/2.0/AFC/FCP/2.4A high spped

Power Delivery 3.0/QC3.0/2.0/AFC/FCP/2.4A high spped

Power Delivery 3.0/QC3.0/2.0/AFC/FCP/2.4A high spped

Power Delivery 3.0/QC3.0/2.0/AFC/FCP/2.4A high spped

Power Delivery 3.0/QC3.0/2.0/AFC/FCP/2.4A high spped

Power Delivery 3.0/QC3.0/2.0/AFC/FCP/2.4A high spped

Total Output

40W

20W

20W

40W

20W

20W

Output Current

USB 1/2/3 : 5V/3.1A

5V/3A;9V/2.22A;12V/1.67A

5V/3A;9V/2.22A;12V/1.67A

5V/3A;9V/2.22A;12V/1.67A

PD:5V/3A;9V/2.22A;12V/1.67A;USB 1/2:5V2.4A

5V/3A;9V/2.22A;12V/1.67A

Input

100-240V≈50/60Hz

100-240V≈50/60Hz

100-240V≈50/60Hz

100-240V≈50/60Hz

100-240V≈50/60Hz

100-240V≈50/60Hz

Package Included

Manual*1;USB Plug*1

Manual*1;USB C Plug*1

Manual*1;USB C Plug*1

Manual*1;USB C Plug*1

Manual*1;USB C Plug*1

Manual*1;USB C Plug*1