TV Wall Bracket Mount for 26-60 Inch LED LCD OLED Flat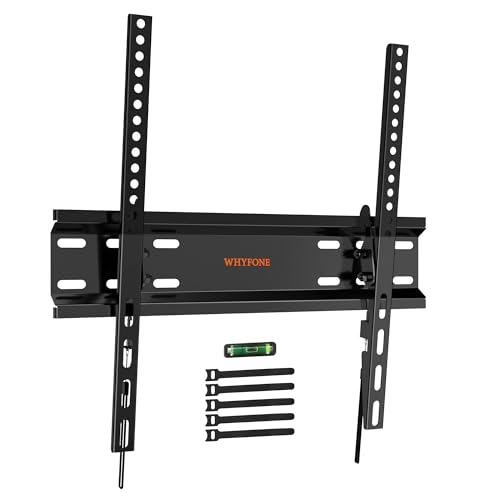 TV Wall Bracket Mount for 26-60 Inch LED LCD OLED Flat & Curved TVs WHYFONE Low Profile Tilt TV Wall Mount up to 45kg, Ultra Slim TV Bracket Max. VESA 400x400mm, Bubble Level and Cable Ties Included
---
Why You Need Tilt TV Wall Mount?
This Wall mount offers fantastic versatility and stability for most TVs in a wide variety of sizes. It has low profile design so TV is installed very near to the wall and can be tilted up to 10 degrees.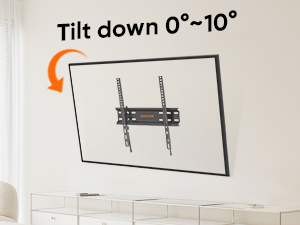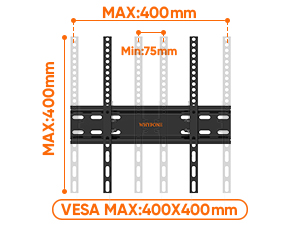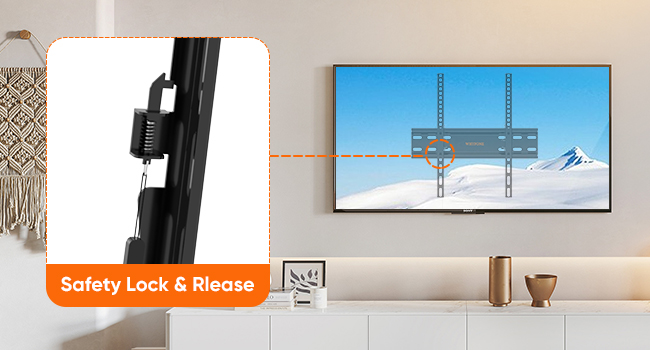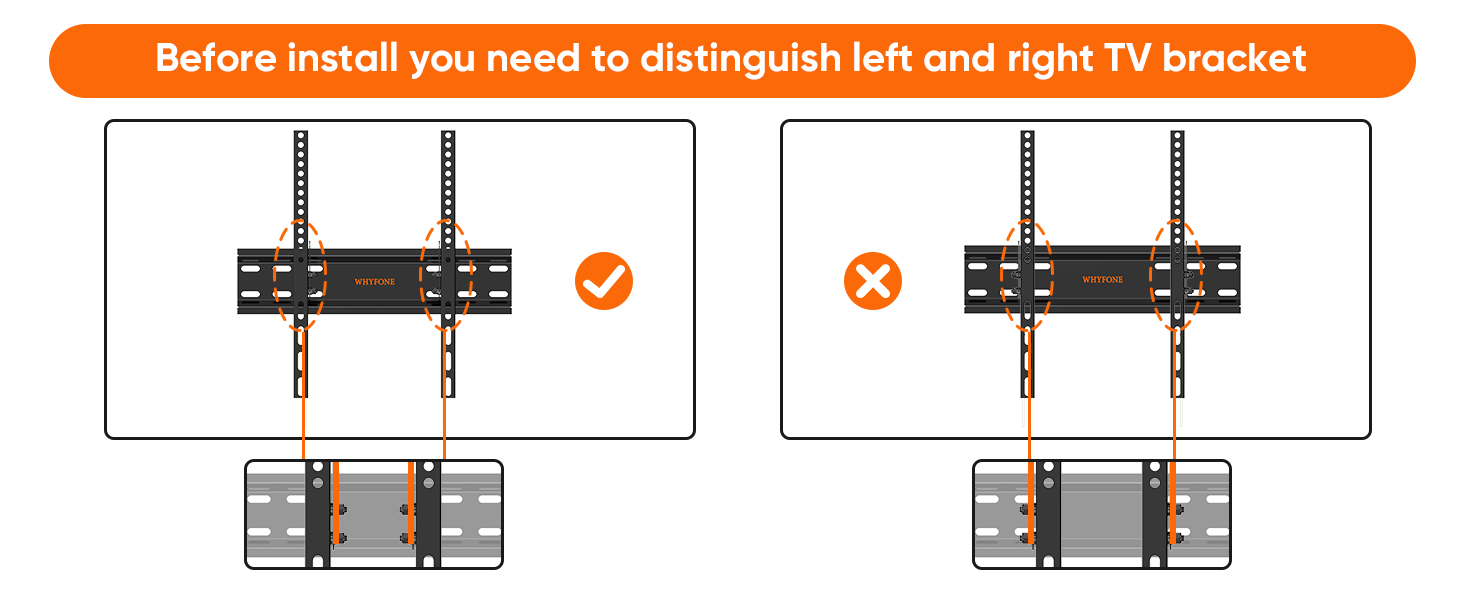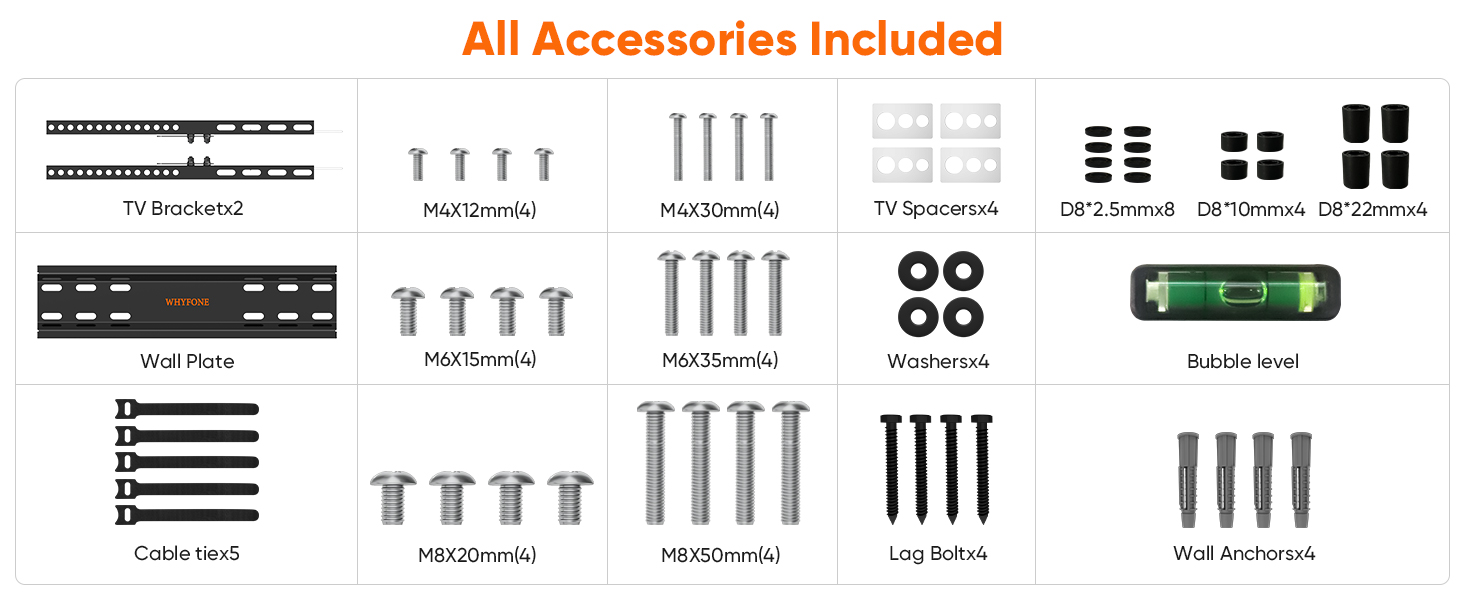 Comes with all install accessories that you can easily install this bracket in 15 mins.

1
Home
2
Meeting Room
3
Restaurant
4
School
WHYFONE Long Arm TV Wall Mount
| | | | | | | | |
| --- | --- | --- | --- | --- | --- | --- | --- |
| | Tilt TV Wall Mount | 1219mm TV Wall Bracket | Corner TV Wall Bracket | Corner TV Wall Bracket | Long Arm TV Wall Mount | TV Bracket Long Arm | Dual Arm TV Wall Bracket |
| TV Size | 26-60″ | 26-60″ | 32-70″ | 32-70″ | 32-75″ | 37-80″ | 26-65″ |
| Max Weight | 45kg | 50kg | 45kg | 35kg | 45kg | 50kg | 45kg |
| VESA Pattern | 75x75mm to 400x400mm | 100x100mm to 400x400mm | 100x100mm to 600x400mm | 100x100mm to 600x400mm | 75x75mm to 600x400mm | 100x100mm to 600x400mm | 75x75mm to 400x400mm |
| Tilt | 0-10° | +5°/-10° | +5°/-10° | +5°/-10° | +5°/-10° | +5°/-10° | +5°/-10° |
| Swivel | 0° | +/-90° | +/-90° | +/-90° | +/-90° | +/-90° | +/-45° |
| Level | 0° | +/-3° | +/-3° | +/-3° | +/-3° | +/-3° | +/-3° |
| Distance to Wall | 3CM | 10.2-121.9CM | 6.8-71.1CM | 6.3-65CM | 6.5-83.8CM | 10.2-121.9CM | 8.5-37CM |
| Wall Type | Wood Stud/Concrete/Brick Wall | Wood Stud/Concrete/Brick Wall | Wood Stud/Concrete/Brick Wall | Wood Stud/Concrete/Brick Wall | Wood Stud/Concrete/Brick Wall | Wood Stud/Concrete/Brick Wall | Wood Stud/Concrete/Brick Wall |